Coming soon. The integration is currently under development by
CGI
.
Unleash the power of media assets for your sales communication
The users of Salesforce Sales Cloud get access to assets, which are stored centrally in CELUM, with the purpose of using them for various use cases of Sales Cloud. For instance, attaching media to individual e-mails intended for prospects and customers. Digital Rights Management in CELUM guarantees that only approved assets are used and sent out.
In Salesforce Sales Cloud, the file is linked to the e-mail conversation, so the company can monitor which information has been sent out to the prospect or customer.
The search of suitable assets e.g. for a proposal, is executed directly in the central media asset library. The sales staff can only attach approved assets and select each media asset individually in approved formats and sizes.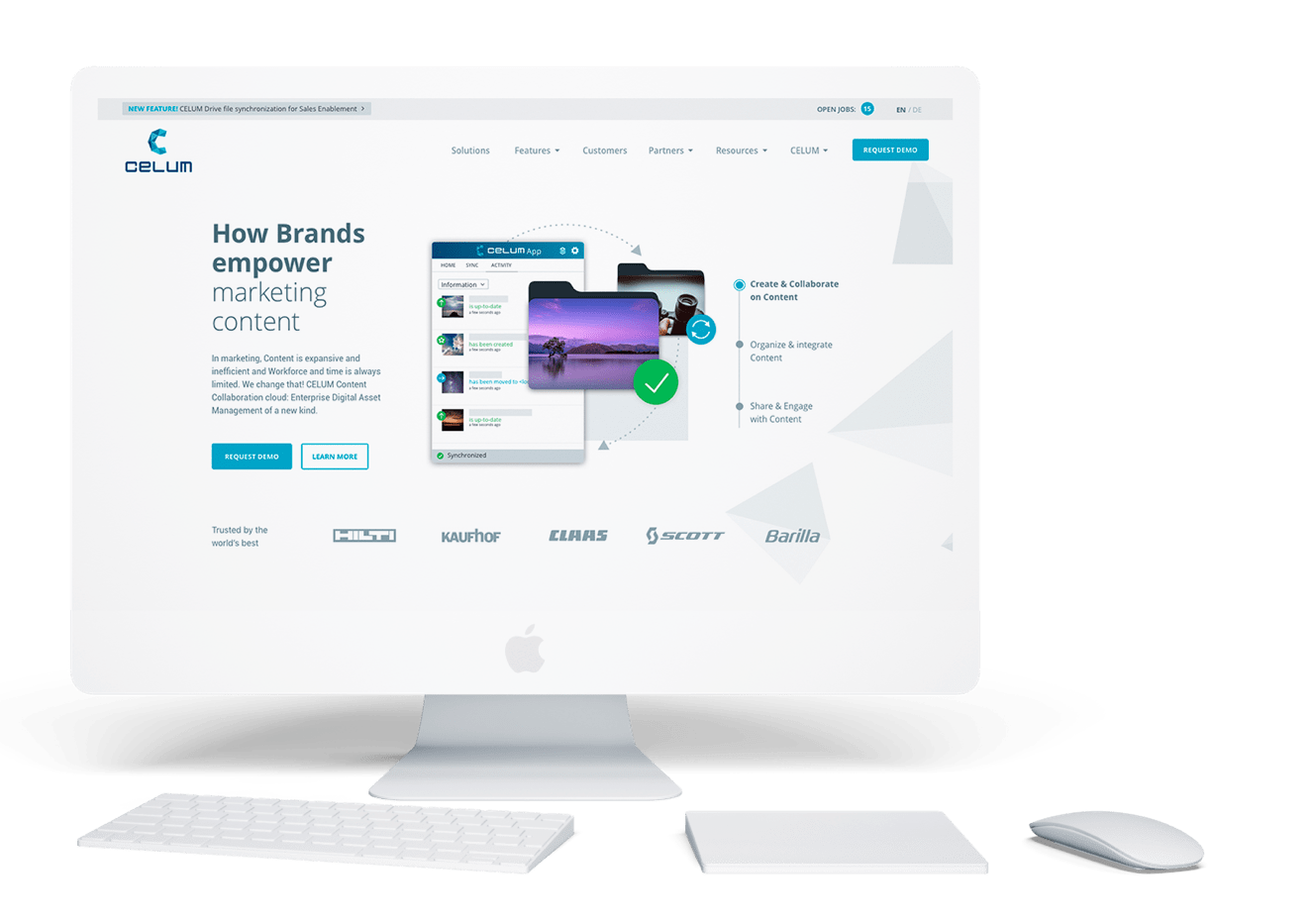 RELEVANT CONTENT
Sales Cloud users get access to the latest version of your approved brand assets.
360° SIGHT OF MEDIA USAGE
The integration allows Sales Cloud users to explore the media content either by keyword search or by visual search.
BECOME COMPLIANT
All information sent to prospects and customers is documented in salesforce Sales Cloud.
CONSISTENT MEDIA FORMATS
CELUM automatically provides the right format and size of media assets to the writer of proposals in Salesforce.
Learn more about the power of
CELUM Content management