The integration is immediately applicable. Developed by CI HUB.
Easy management of Microsoft Office documents
Creating and managing documents with CELUM OfficeLink powered by CI HUB can be as easy as this.
Work in your preferred work environment and access the latest and approved content you need for your tasks without ever having to switch between different systems. Import product images, logos, metatexts and other content directly into the Microsoft Office product range. Documents, tables or presentations can be easily created and then directly stored in CELUM. With CELUM OfficeLink you can use current image and media material across all publication channels.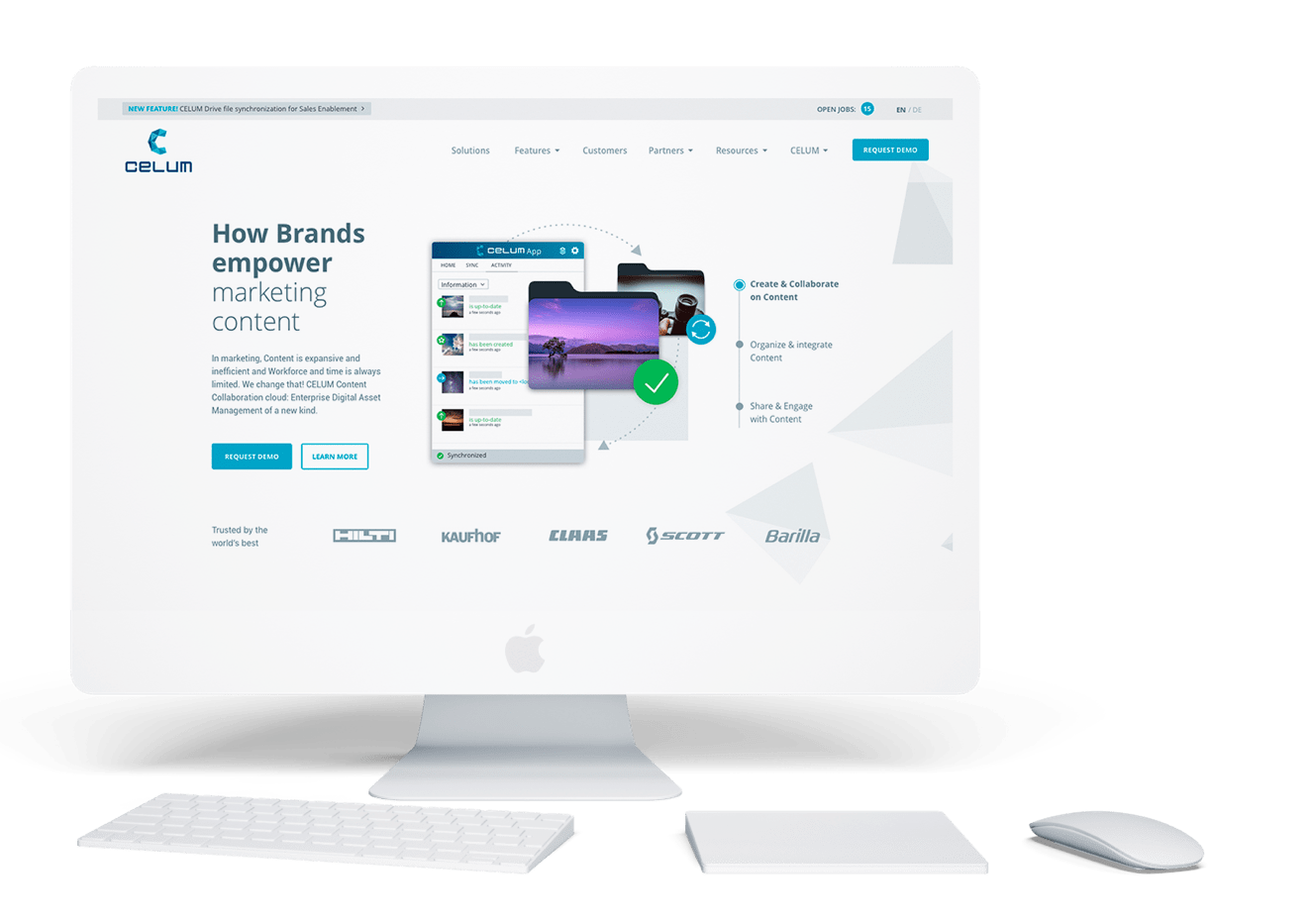 USER EXPERIENCE
An optimal user experience thanks to the use of the familiar Microsoft interface.
DIRECT ACCESS
Access documents in CELUM directly from the Microsoft Office product range.
METADATA
Access to and placement of metadata.
Learn more about the power of
CELUM Content management