The integration is immediately applicable. Developed by CELUM.
Integrate assets managed in CELUM
directly into any website
With CELUM ContentLand, you can integrate your CELUM assets as image and video galleries or document downloads into existing websites or portals – in a simple and flexible way. This keeps them up to date at all times and eliminates the need for manual maintenance in your CMS, website or portal.
CELUM ContentLand consists of a CELUM extension for the backend and a collection of components (modular jQuery plugins) for the frontend. The components allow the simple integration of CELUM assets in nearly every web-based platform – completely in your corporate design.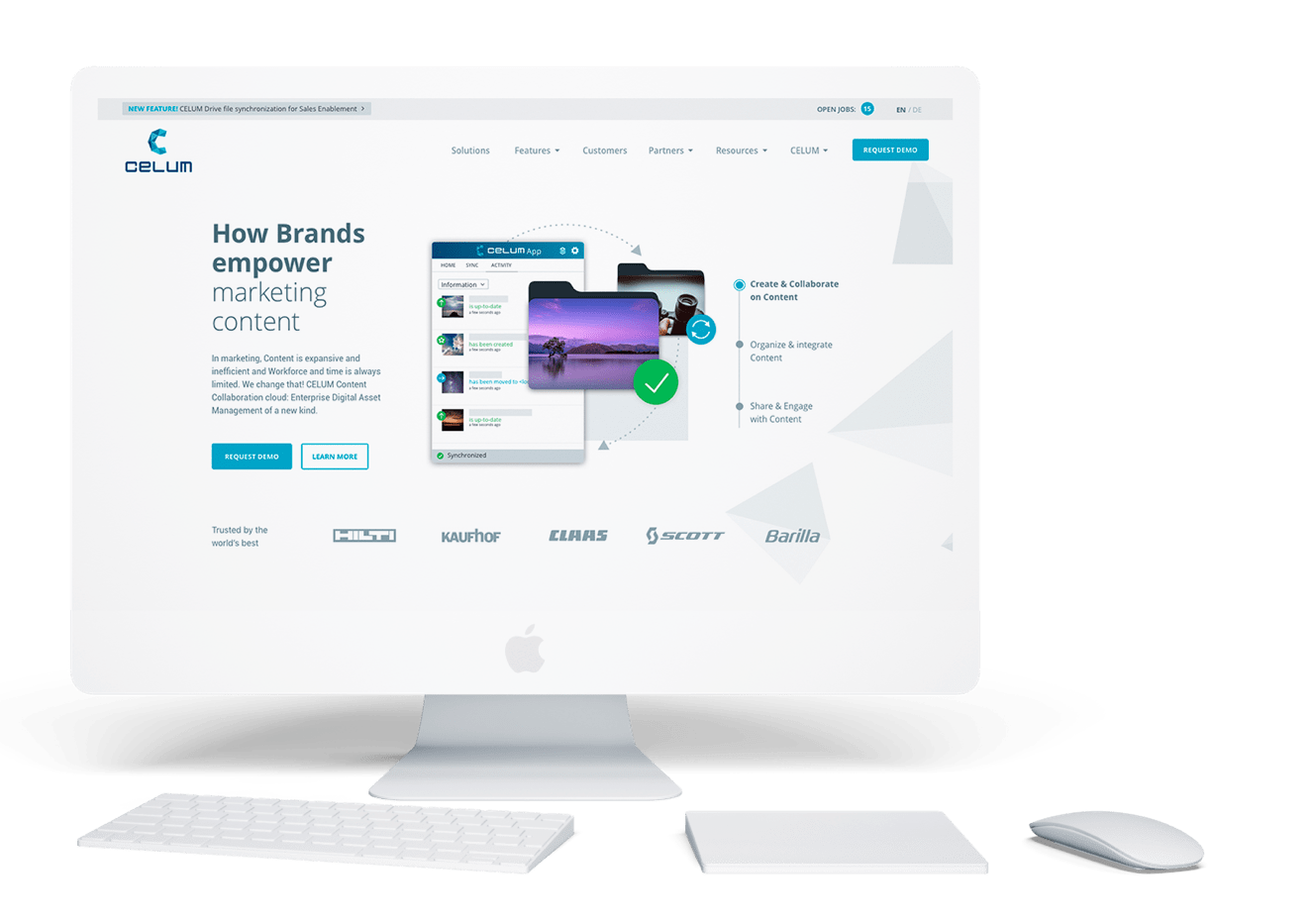 SEAMLESS INTEGRATION
CELUM ContentLand can be seamlessly integrated into any website – it requires no iFrame or microsite and can be used as an API.
CUSTOMIZABLE
The frontend plug-ins can be combined individually so that you are able to customize your CMS integration.
SCALABLE
Leverages extensive caching, which is scalable with reverse proxies or CDN, ensures a stable performance – even during high traffic.
NEEDS-BASED
The seamless integration makes most of the components inherit your website design. Further CSS adjustments are possible.
Learn more about the power of
CELUM Content management