The project integration is customizable to your specific needs. Developed by DAM United.
With the asset uploader, you can bring easily, securely and cost-effectively assets into CELUM
With the DAMupload integration, it is possible to upload assets such as images, documents, videos, etc. web-based via API to CELUM. For the upload, the user does not need to exist and logged into CELUM himself.
Verification – if verification is desired – is done simply by email or via a stored whitelist.
The uploader itself can be designed and configured, based on the information fields in CELUM: e.g. via free text fields, mandatory/voluntary fields, metadata, IDs, deposit of terms of use, logos, images, colours, languages, etc. The upload itself can be restricted by type, size, number etc. of assets.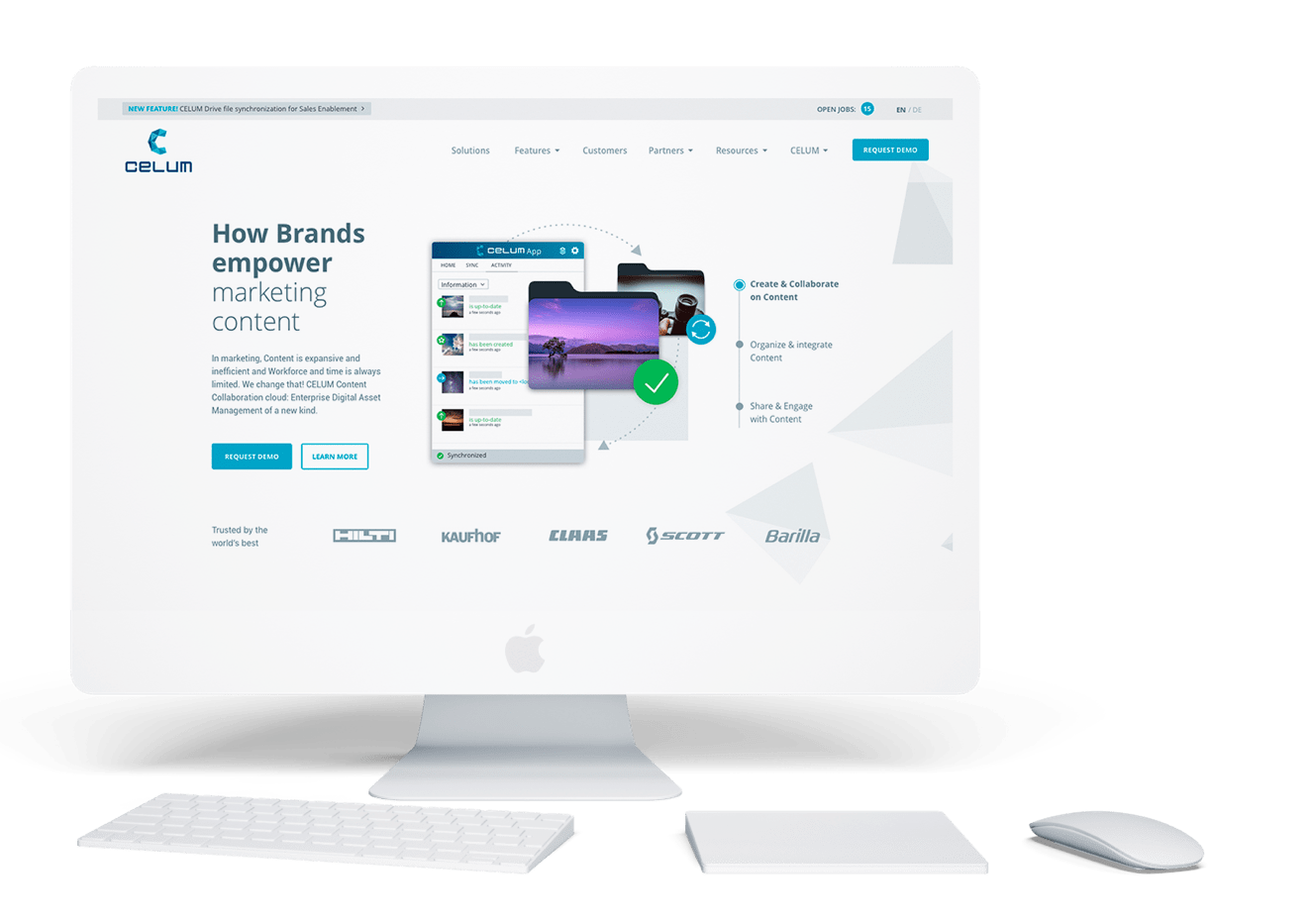 EASY
Importing assets easily and safely into DAM, PIM, CMS, etc.
FLEXIBLE
Set any number of upload beneficiaries without additional licence costs.
INDIVIDUAL
Define input fields, image properties, etc. individually.
MAINTAINED
Guarantee a cleanly maintained asset portfolio.
Photographer & project workflow
During an ongoing media project, photographers can upload their images directly to the project folder in CELUM for a limited period of time. The corresponding upload request is generated from CELUM, and project participants have immediate access to the new assets after uploading.
Sales representatives document advertising measures with franchise partners on site. Photos are taken via smartphone, provided with the most important metadata (e.g. partner name, advertising campaign, etc.) via the asset uploader and loaded directly into CELUM via the responsive web interface.
Learn more about the power of
CELUM Content management