The project integration is customizable to your specific needs. Developed by
intentive
.
The OpenText integration enables CMS editors to seamlessly access suitable CELUM assets
The integration between CELUM's Digital Asset Management and OpenText Website Management (OTWSM) gives online editors direct access to their centrally managed digital assets – without system breaks.
The editorial interface of the OpenText Website Management (WSM) is directly integrated with the CELUM Asset Picker. From their working environment, editors now have seamless access to all appropriate assets in the DAM and can use them directly in the CMS. Thereby, a complete usage record of the asset's use on the website is stored at the asset in CELUM and mutual referencing is ensured. Outdated or no longer suitable assets on the website are therefore a thing of the past.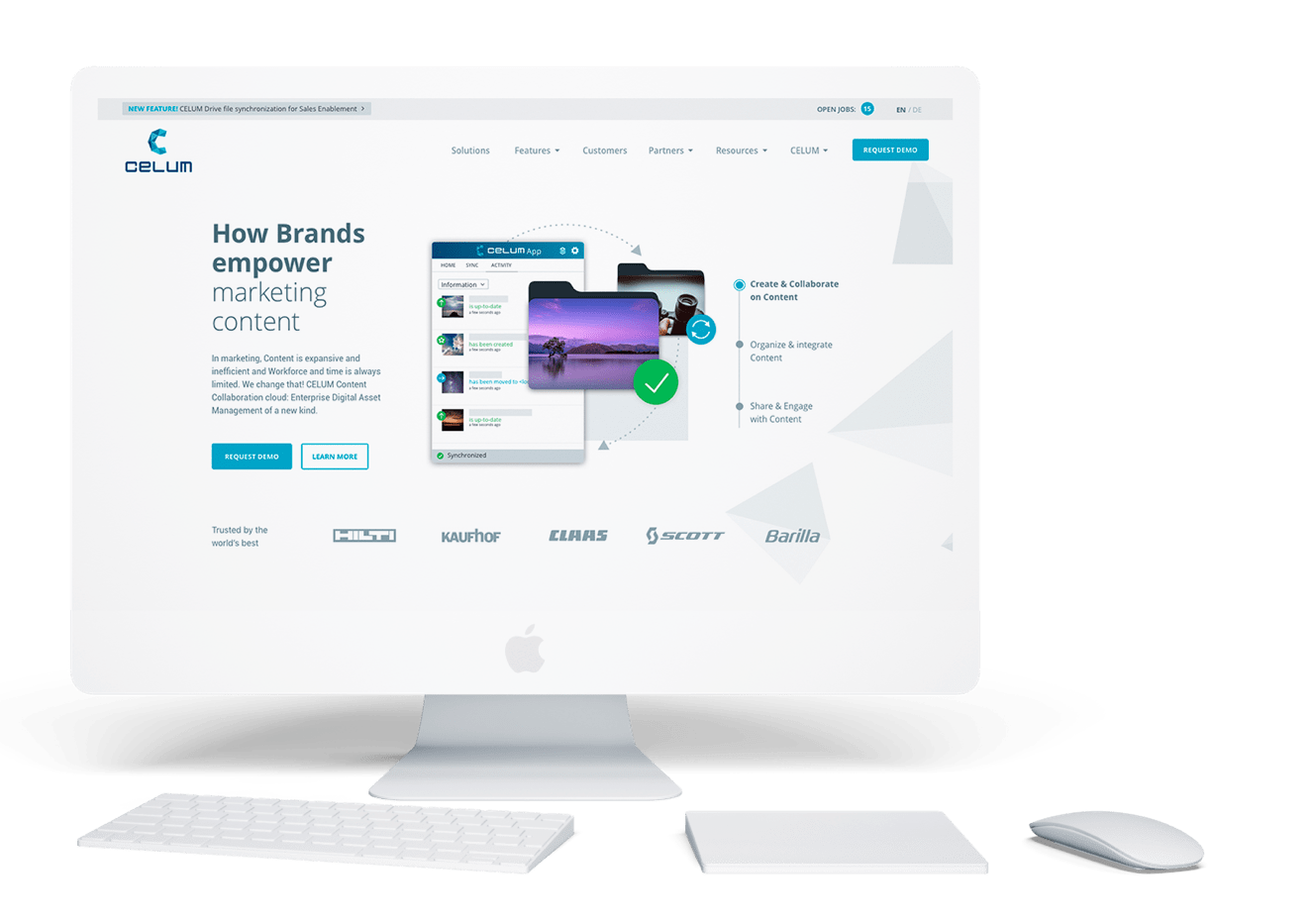 INTEGRATED USER INTERFACE
The OpenText Web Site Management integration enables the use of the CELUM Asset Picker directly from the familiar editorial interface of the CMS.
SINGLE SIGN ON
Single Sign On (SSO) ensures that the OTWSM Management Server (OTMS) user can access the assets designated for him and use them in his CMS articles without re-logging into CELUM.
PROOF OF USE
The use in OTWSM is reported back to CELUM by the integration, so that the assets in CELUM show in which CMS articles they are used.
UNIFORM PICTURE LANGUAGE
With the central storage of all assets in CELUM and the direct use in the CMS, a uniform image language is ensured across all channels.
Thanks to the seamless UI integration of the CELUM Asset Picker into the familiar interface of the OpenText Web Site Management CMS, the editor uses the assets in CELUM intuitively and without interruption. Thanks to Single Sign On, there is also no need to log in again, which significantly increases the convenience of using both systems.
Learn more about the power of
CELUM Content management