The integration is immediately applicable. Developed by CI HUB.
Work creatively and efficiently with
Adobe Creative Cloud
Collaboration with agencies, creatives, prepress and printers can be so easy. Import product images, metadata, and other content directly into the entire Adobe Creative Cloud.
Simply put together new documents using existing content. With CELUM CreativeLink, you can upload your documents and images directly into CELUM with just one click, and without leaving the application. CELUM CreativeLink supports you in your daily creative work and saves you valuable time without annoying in-between steps such as repeated uploading and downloading of content and versions. At the same time, the use of assets is documented in a comprehensible way.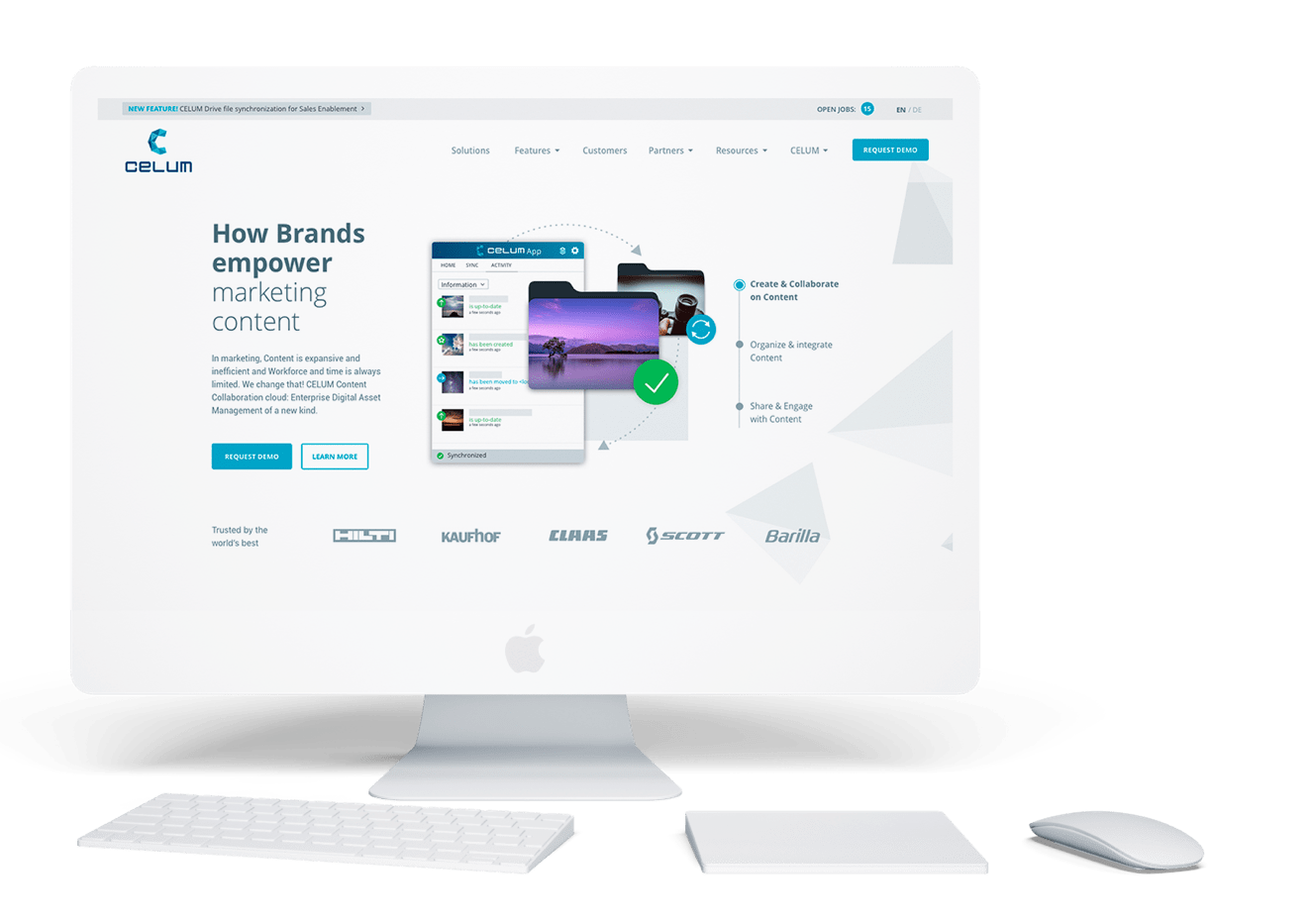 SINGLE SOURCE OF ACCESS Browse CELUM without having to leave your favorite Adobe tools.
VERSIONING
Access your versions at any time and complete your tasks quickly and easily.
VALUABLE CONTENT
Transform assets and their metadata into content and ensure consistency everywhere.
LINK YOUR ASSETS
Manage linked assets within one panel while simplifying the process and saving valuable time.
Find your assets instantly
With the help of filters, you will find the assets you're searching for within seconds. 
Limit your search to the current node and child nodes.
Filter by CELUM referenced fields, for example, by publication channels, a specific region or assets that are in progress.
You can filter assets based on their asset availability – also date restricted.
Manage your assets easily
Any changes in your local document are detected. Therefore the affected parts in the original asset can be constantly updated. It has never been easier to keep the server document as the most current single source of truth.
To provide Adobe users with a better overview, you can reduce the metadata information displayed in the CI HUB panel to the desired ones.
See the Integration in action