Helping brands empower Product experiences
At CELUM, we support the most prestigious global brands. We are tremendously proud to play a vital role in equipping marketers with the right tools to create perfect product experiences across their entire content ecosystem.
With CELUM, marketing teams create, manage and route vast volumes of product content for any audience and channel.
The CELUM Cloud platform covers the entire content supply chain, combining a central hub for content with tools for agile teamwork, process automation, online proofing and file synchronization & file sharing.
CELUM's global footprint of 900+ customers includes well-known brands such as Mammut, SCOTT Sports, HiPP, CLAAS and voestalpine. Founded in 1999 by CEO Michael Kraeftner, the company has since evolved into a leading global supplier while still owner-managed and fully dedicated to its vision and customers.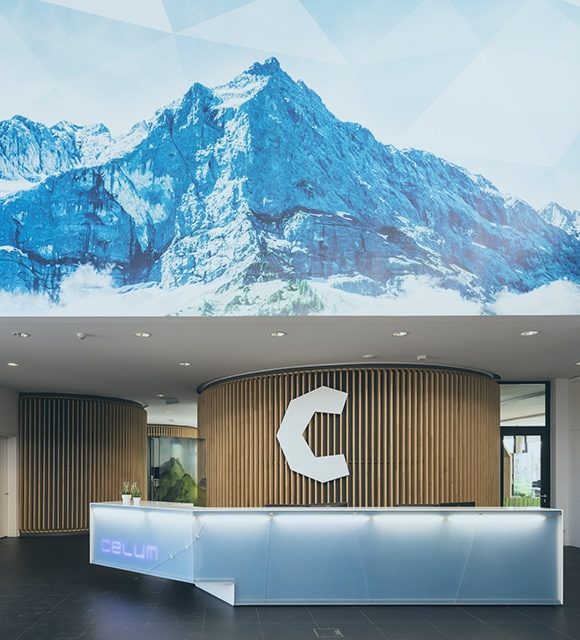 Experience, expertise
& customer centricity
We're here to support your ambitions and growth. With 20 years of experience in the IT and Marketing Technology industry we are well equipped to tackle your biggest challenges and skyrocket your productivity when it comes to content creation, collaboration and experience.
With locations in Vienna, Linz and Munich, CELUM combines start-up spirit with traditional values such as sustainability and the consistent pursuit of long-term goals. The ultra-modern headquarters and software development center in Linz is one of the spectacular office buildings in the country and combines future-oriented, ecological architecture with traditional alpine features.
CELUM helps its customers to emerge as winners in the digital, content-oriented competition for customers and enables marketing teams to achieve a new level of effectiveness through transparency in collaboration.