Helping brands empower product experiences
At CELUM, we support the most prestigious global brands. We are tremendously proud to play a vital role in equipping marketers with the right tools to create perfect product experiences across their entire content ecosystem.
At CELUM we are convinced that in our world of digital commerce, great products deserve great presentation to prevail in their respective markets. CELUM is solving this challenge with its unique Content Supply Management Platform, which allows marketing and product teams to efficiently create, approve, manage, and deliver engaging product experiences in any channel.
Since its foundation in 1999 and having grown to nearly 150 people, CELUM is working tirelessly and with verve to help our clients to bring their products to the centre stage and turn customers into fans, wherever they are about to make a buying decision.
Among the hundreds of clients are world renowned brands like SCOTT Sports, Mammut, Drykorn, Essity, Shop Apotheke Europe, and Sartorius.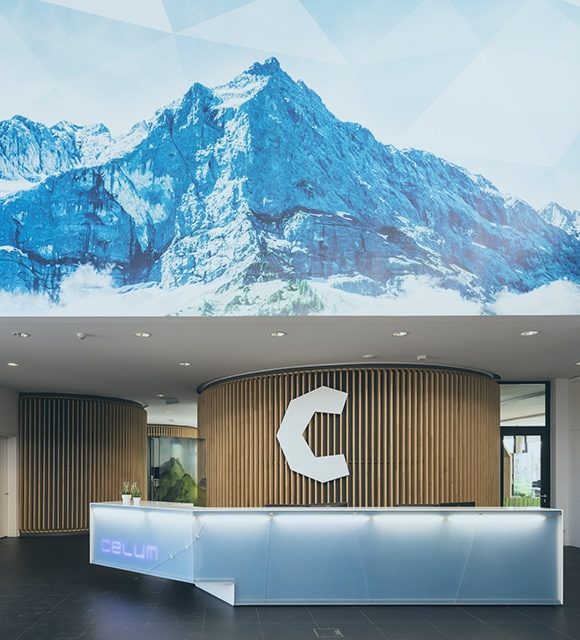 Experience, expertise
& customer centricity
CELUM combines radical innovation and start-up spirit with traditional values like sustainability and long-term strategies. The hyper-modern headquarters and engineering centre in Linz, Austria is among the most spectacular office buildings in the country. The Campus combines New Work principles, eco-friendly architecture, and traditional alpine-inspired design features.
A seasoned management team of four is leading the company to sustain 20-plus percent annual growth. Founder and CEO Michael J. Kraeftner has been engaged with topics around digital product communication and engagement since university. He is a recognized expert and speaker on disruption of marketing processes and disruption of e-commerce content.