Go from idea to assets faster
Reduce the time and money you spend producing content by 66%. Then keep everything organized effortlessly across all teams.
Get your free demo now to experience first-hand how to:
– Easily create, manage, find and share your digital assets such as images, videos, designs and documents. No more looking for a needle in a haystack!
– Bring key stakeholders together and foster collaboration across your marketing, sales and creative teams
– Integrate Digital Asset Management with your existing tech stack. Our strong partner network and unparalleled integrations have you covered!
– Significantly increase the ROI from the content your company produces
CELUM is our web-based single source of truth, and with its APIs we were able to build realtime automated integrations into other Sartorius platforms like our website sartorius.com, our eShop and the PIM system.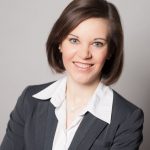 Product Owner eBusiness Platforms
Since we started using the CELUM media library, sales colleagues are happy to provide themselves with product content quickly and easily, which saves our marketing team a lot of time.
Marketing & Communication
The innovative management of our digital assets has proven to be a real source of added value within our company-wide cooperation. For many years we have found a reliable partner in CELUM.
Project Manager, Corporate Communications
Our digital assets were scattered across multiple storage locations. With the introduction of CELUM, we were able to raise the management of these valuable resources to a central and global level.
Head of Global Digital Communication
With CELUM DAM, our digital architecture has been expanded by an integral building block that has now become indispensable: it's increased the efficiency of our digital processes enormously.
Business Processes & Digital Media
The direct and cooperative partnership with CELUM has helped us to digitalize our processes even further. In doing so, we could greatly increase employee satisfaction and significantly improve our time-to-market.
Senior Consultant, Architecture Management

By using CELUM, we were able to cut our production period from the photoshoot to the completed product brochure to one month, and production costs are a mere third of what they used to be.