Go from idea to assets faster
Reduce the time and money you spend producing content by 66%. Then keep everything organized effortlessly across all teams.
Get your free demo now to experience first-hand how to:
– Easily create, manage, find and share your digital assets such as images, videos, designs and documents. No more looking for a needle in a haystack!
– Bring key stakeholders together and foster collaboration across your marketing, sales and creative teams
– Integrate Digital Asset Management with your existing tech stack. Our strong partner network and unparalleled integrations have you covered!
– Significantly increase the ROI from the content your company produces
With CELUM as our all-round service platform for digital data, we serve our stakeholders optimally far beyond the normal scope and always have the time-limited copyrights automatically in view.
Head of PR & Communication
With CELUM and SharePoint, we can easily manage the digital assets of our diverse, highly technical products without starting a digital fire.
With CELUM it's possible to uncover and access hidden content treasures for research, teaching as well as public enjoyment of our heritage.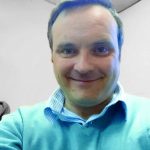 Head of Archives Services

The Radeberger Group streamlined the content supply chain across its impressive portfolio of far more than 40 brands with CELUM.
Team Lead Existing Customers Unit at CELUM
The easy, intuitive user interface and the open architecture of CELUM supports the international know-how transfer integral to our corporate network.
Project Manager Digital Communication Design
CELUM is our web-based single source of truth, and with its APIs we were able to build realtime automated integrations into other Sartorius platforms like our website sartorius.com, our eShop and the PIM system.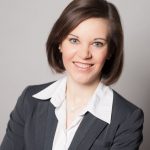 Product Owner eBusiness Platforms
Since we started using the CELUM media library, sales colleagues are happy to provide themselves with product content quickly and easily, which saves our marketing team a lot of time.
Marketing & Communication