The project integration is customizable to your specific needs. Developed by
brix
.
Integrate media objects directly into articles with CELUM and Drupal
Quickly and easily place assets from CELUM directly into your articles in Drupal CMS with the Drupal integration. Using the CELUM Asset Picker, images and other media objects can be conveniently selected in CELUM, without media discontinuity, and automatically saved or linked to Drupal, in a web-optimized format.
The Drupal integration extends the Drupal Media Module with a celum:connect tab, which is then available in content types for selecting CELUM assets. Particularly user-friendly configuration options allow a seamless integration and therefore quickly optimized work.
Through the combination of CELUM and Drupal CMS, the assets used in CELUM are marked with a «Drupal-Bullet», which directly indicates to the media manager which asset is being used. This prevents accidental deletion of the media being used.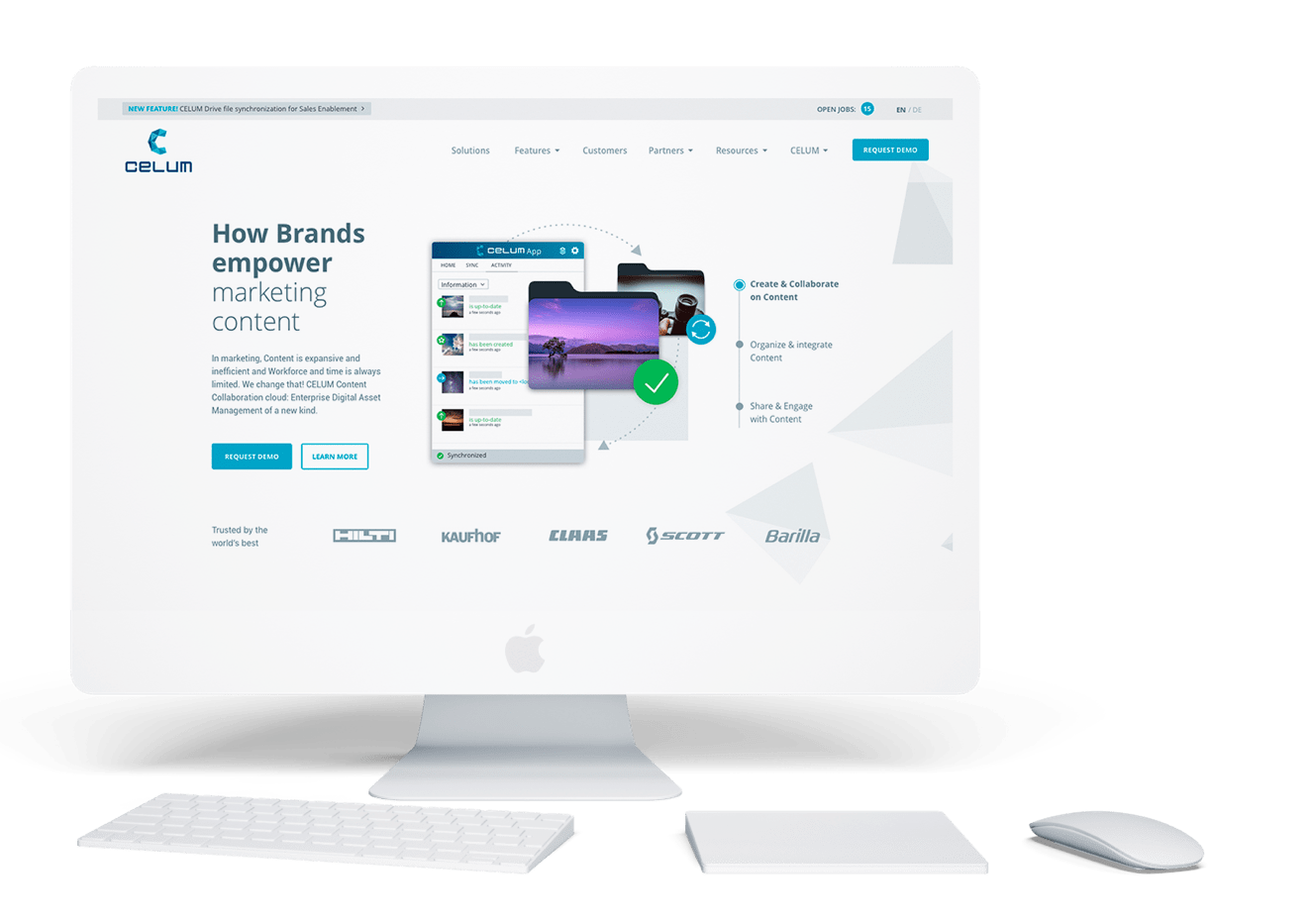 EFFORTLESS
Place your current and released assets from CELUM easily into your Drupal CMS.
OVERVIEW
Using the Drupal integration and the additional marking in the form of the "Drupal Bullet" you can identify which assets are used in CELUM.
OPTIMIZED WORKING
The seamless integration and user-friendly configuration options allow efficient working.
OPTIMAL STORAGE FORMAT
Save or link media objects, web optimized and without media break in Drupal, with the CELUM "Asset Picker".
Learn more about the power of
CELUM Content management