The integration is immediately applicable. Developed by APA IT.
Manage all content and assets in one interface – anywhere, anytime
Successful online platforms offer a positive user experience for their visitors.
Texts, images and videos create an overall picture that inspires and convinces. The Gentics connector combines the advantages and strengths of a professional digital asset management with those of a hybrid content management solution. Whether for websites, intranets or mobile apps, with just a few clicks images and videos – in all sizes and formats – can be inserted by CELUM into the content of the Gentics content management platform.
The Gentics connector provides Content Manager with an efficient workflow with a unified user experience – even on mobile devices.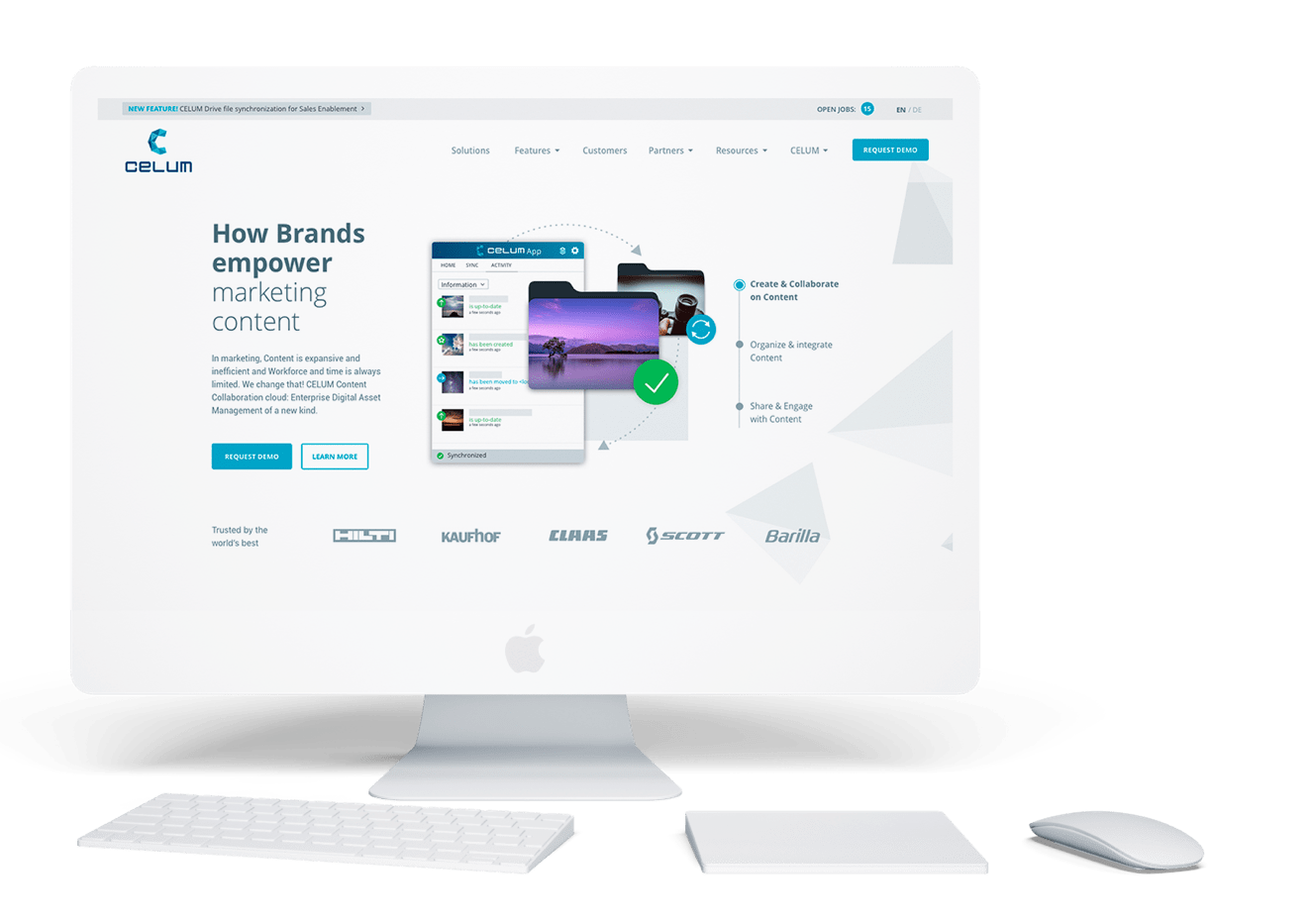 ALL IN ONE INTERFACE
You continue to work in your familiar Gentics environment. Access to your assets in CELUM is seamlessly integrated.
AVOID DATA DUPLICATES
Keep track of all your assets with Gentics connector – optimize your workflow by eliminating duplicates.
GENTICS CMP & CELUM
Benefit from the powerful combination of the proven software manufacturers.
ADAPTABILITY
Gentics CMP and CELUM can be tailored to your individual requirements.
Efficient asset management
PR staff constantly exchange photos in current articles on the website. Finding the corresponding images and the most current versions with CELUM is efficient and easy. The assets are stored centrally, the search is high-performing and the administration is clear.
A global jewelry manufacturer manages digital assets from its headquarters. The worldwide distribution network is dependent on fast access at all times. Gentics CMP and CELUM are ideal for precisely controlling access and rights management for a large number of employees.
Learn more about the power of
CELUM Content management