The project integration is customizable to your specific needs. Developed by netcare.
Synchronize assets from CELUM
to Microsoft Dynamics
With the Microsoft Dynamics 365 Marketing Integration, you can synchronize your images from CELUM to the Microsoft Dynamics 365 Marketing App. Then you can use the assets in marketing campaigns or other workflows.
The integration system is tracking the usage of these assets and notifies CELUM about the usages. In CELUM you can see where an asset is used in Dynamics 365 and you can synchronize the content of whole nodes to Dynamics 365.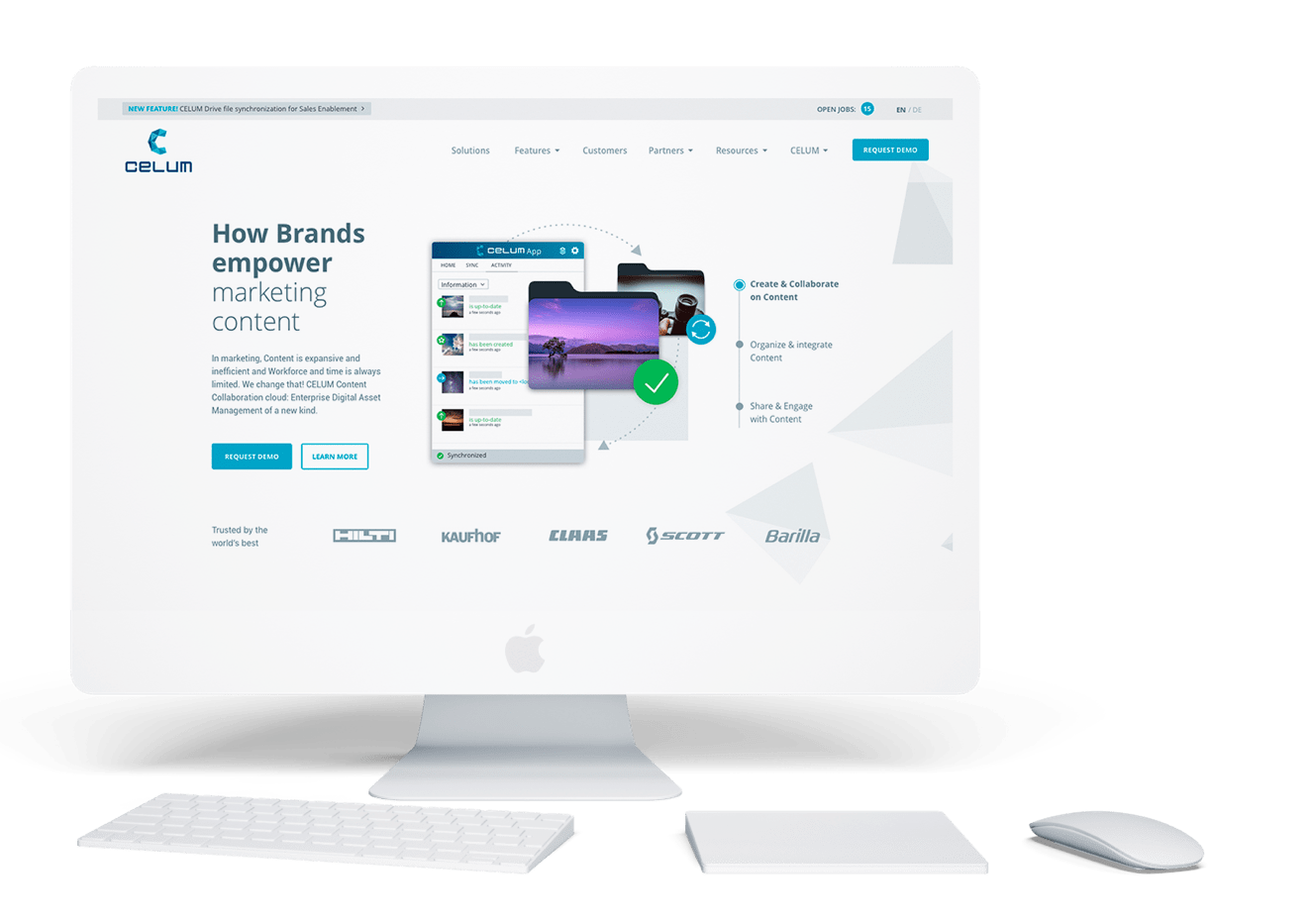 TIME-SAVING
Save time by letting the integration do all the asset synchronization between CELUM and Dynamics 365 Marketing.
SINGLE SOURCE OF TRUTH
Enrich your assets with metadata and tags in CELUM only and the integration will send these to Dynamics 365 Marketing automatically.
SIMPLIFY YOUR WORKFLOWS
Define your marketing assets scope in CELUM once and use the setup for Dynamics 365 continuously.
SUMMARIZE INFORMATION
See the Dynamics 365 Marketing App usages in CELUM directly.
presented by Patrick Holetzky, IT-developer and CELUM consultant at netcare, and Johanna Schipke, Solution Architect & Project Manager at CELUM.