The project integration is customizable to your specific needs. Developed by
brix IT Solutions
.
Synchronize product information with
product assets in CELUM
The CELUM novomind integration synchronizes product information and structures from novomind iPIM with CELUM.
Synchronization of elements down to the product/article level takes place automatically at certain intervals. The defined attribute are stored on the asset when the assets are automatically or manually assigned to the product structure. This allows asset searches with product information also in CELUM.
Product images are made available for novomind iPIM as URL or as a binary attribute (e.g. preview) or novomind Asset. Matching is triggered as soon as the product asset is added, changed or deleted.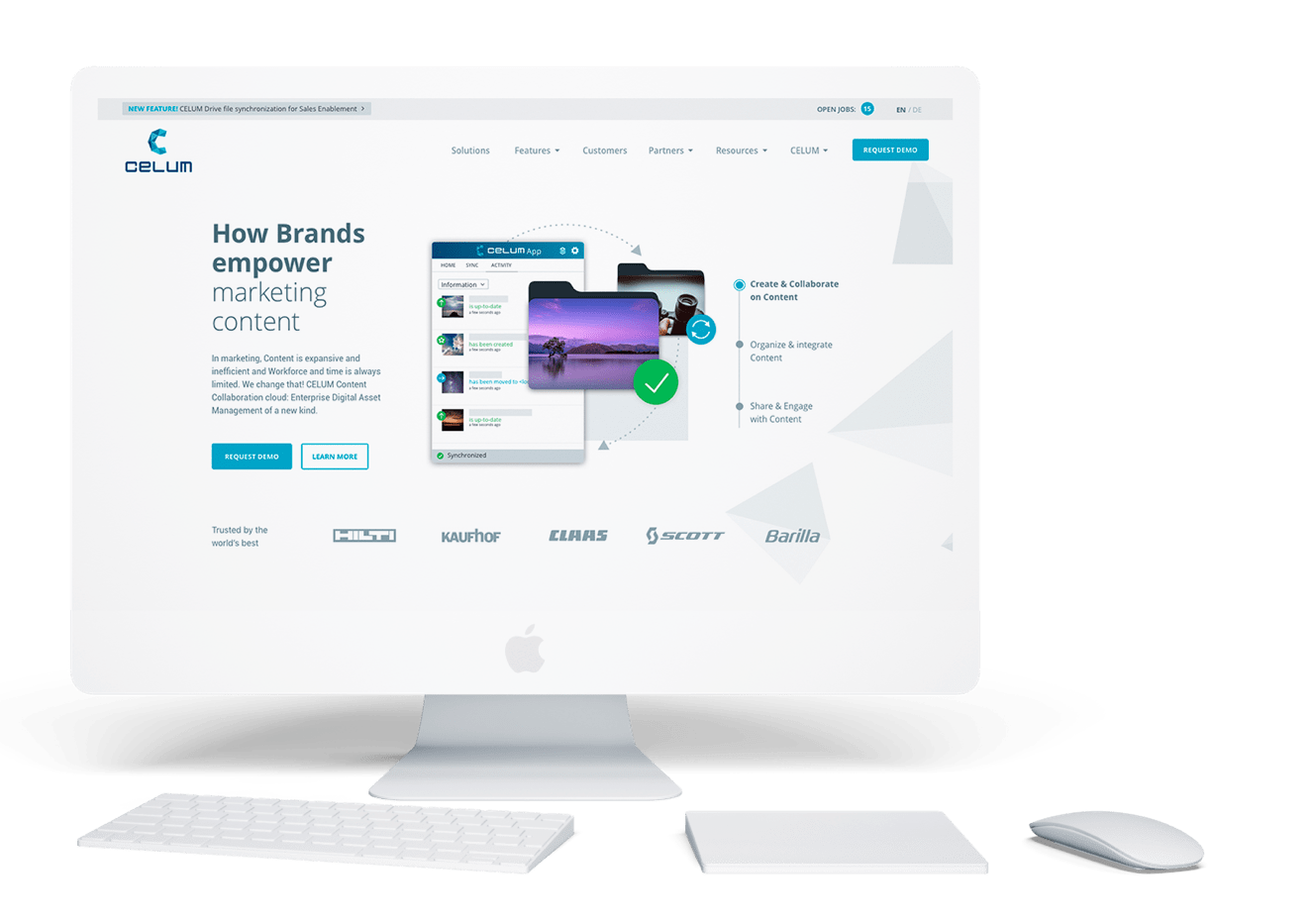 BEST-OF-BREED
By managing your assets in CELUM and your product data in novomind iPIM, you create the perfect product experience for all channels.
SEARCH FUNCTION IN CELUM
Find product assets in CELUM using product information from novomind.
ASSET PREVIEWS IN NOVOMIND
Besides product information in the novomind iPIM, you can also view the product assets (images, videos, documents) stored in CELUM.
PRODUCT STRUCTURE SYNC
Thanks to the synchronization of the PIM structure down to the product/article level, you always have a full overview.
To provide images, videos, etc., the product manager uses drag&drop to assign the assets in CELUM to the structure or this is done automatically on the basis of the product ID. An automatic reconciliation is carried out as soon as the assets are added, changed or deleted, so that all product assets are always up-to-date.
Learn more about the power of
CELUM Content management