The project integration is customizable to your specific needs. Developed by
netcare
.
The Integration for bidirectional synchronization of CELUM and Sprinklr
With Sprinklr integration, you can synchronize your CELUM assets right into Sprinklr. This allows you to easily and quickly supply the unified CXM platform Sprinklr with assets from CELUM.
You can do this by declaring the CELUM folder that should be synchronized, or even by using the context menu of a single asset. Those assets will then be automatically synchronized to Sprinklr.
Assets can even be synchronized from Sprinklr to CELUM by setting a specific tag inside a Sprinklr Asset and triggering communication to CELUM.
With the automatic synchronization, you will avoid the manual creation and editing of an asset, which will save time.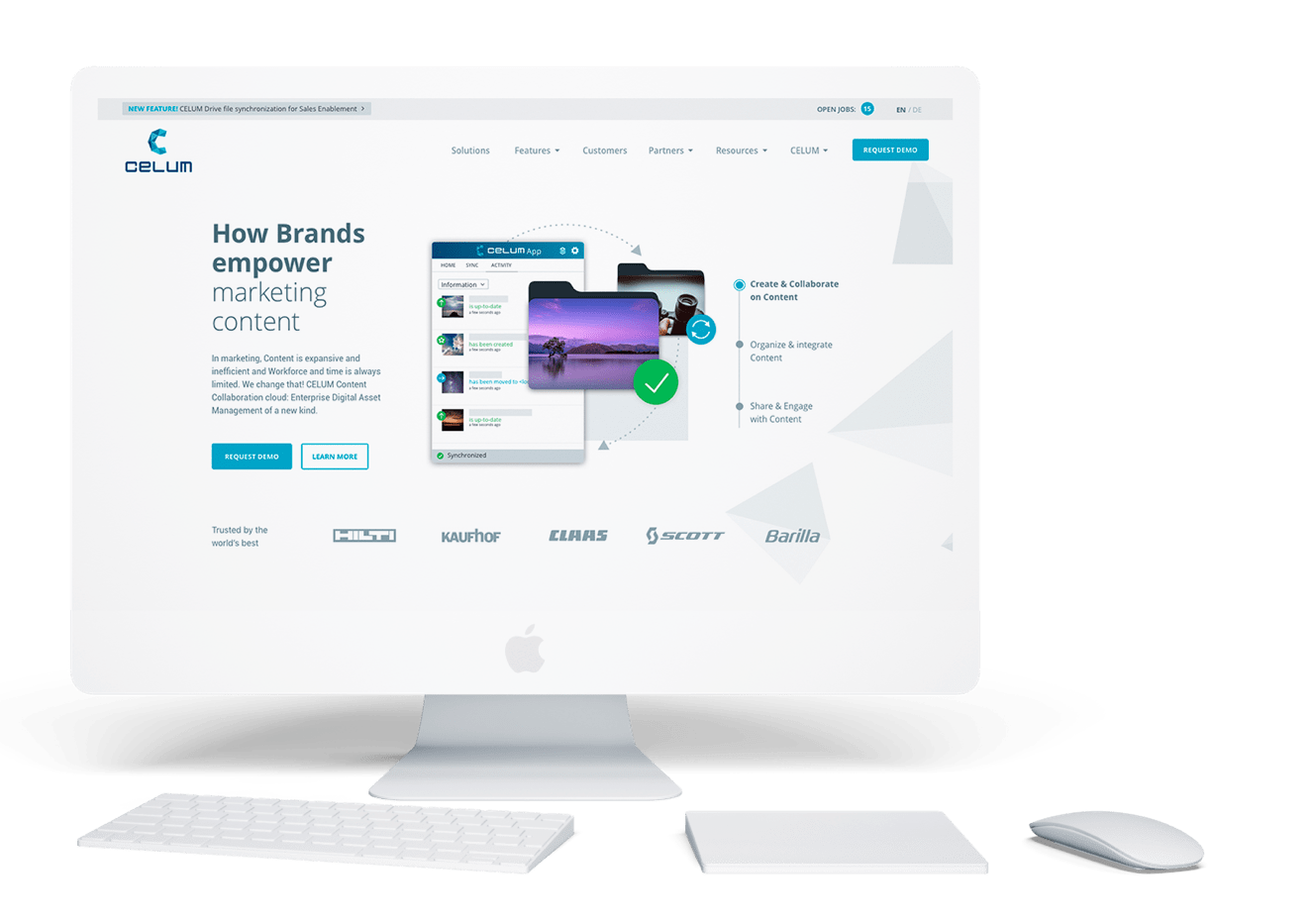 LATEST ASSETS
Provide social media with the latest assets from CELUM.
SPRINKLR TO CELUM
Load assets from Sprinklr to CELUM with just a few clicks.
AUTOMATIC SYNCHRONIZATION
Always keep your assets up to date with automatic synchronization.
SIMPLE CONFIGURATION
The integration is easy to configure, just by using the configuration administration of CELUM.
When an asset is being created in CELUM and is part of the synchronization folder for Sprinklr, it will automatically be created in Sprinklr as well.
It is similar with the creation in Sprinklr. When an asset is created with the 'CELUM' tag and a webhook is configured, it will automatically be created in CELUM.
The assets of both systems will be connected to each other.
THE Sprinklr INTEGRATION FOR CELUM