The integration is immediately applicable. Developed by Netcare.
Unite all your Unsplash collections in CELUM for a better overview
The Unsplash Integration will load your team's Unsplash footage into CELUM Content Supply Chain Management Platform continuously. You can also map Unsplash metadata to any CELUM information field, such as Unsplash photo description and additional info about photos and photographers. Use download automation and metadata to your advantage – don't worry about error-prone manual upload processes.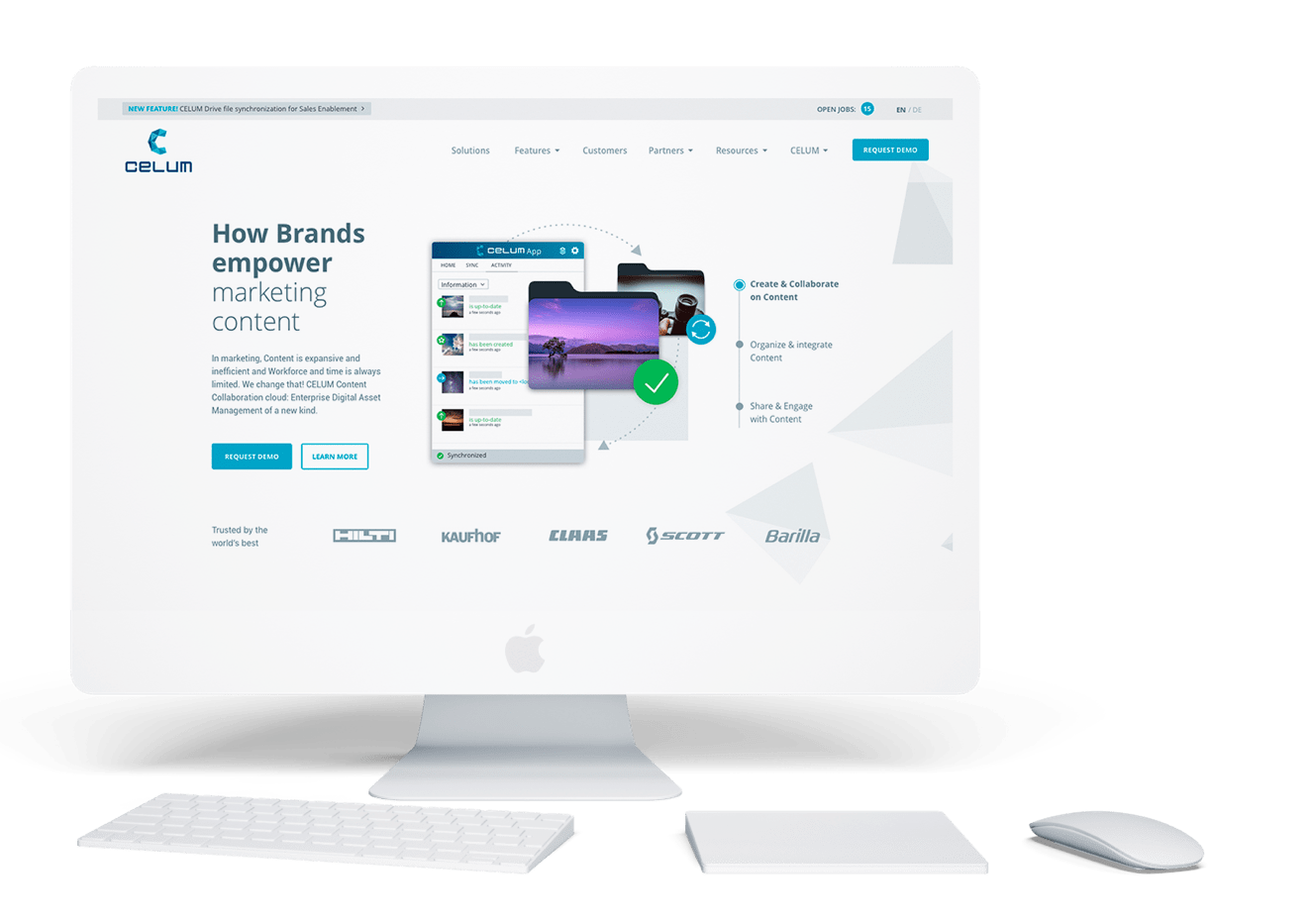 SAVE TIME
You don't have to manually download your Unsplash photos and then upload them to CELUM, it will happen automatically.
PREVENT ERRORS
Avoid mistakes before they happen with almost complete automation.
MAKE THE MOST OF ALL YOUR MEDIA
Enrich your Unsplash photos with custom metadata in CELUM. Utilize the extensive features of the CELUM Content Supply Chain Management platform.
SEE WHAT IS IMPORTANT FOR YOU
CELUM shows you only selected metadata of the Unsplash photos, as it is customizable.
SEE THE UNSPLASH INTEGRATION IN ACTION