Create appealing WordPress articles
With the WordPress connector, you launch media objects from CELUM directly into your WordPress articles quickly and easily.
The connector enables editors to select images and other media objects in their familiar WordPress environment and simply insert them into an article.
The media object is saved in the WordPress media library for future use in publications resp. directly linked from CELUM to WordPress. The media objects are available at any time for additional WordPress articles.
Whenever a CELUM asset is in use, this is automatically noted in an information field and marked with a WordPress bullet. As a result, accidental deletion of an active asset in CELUM is avoided.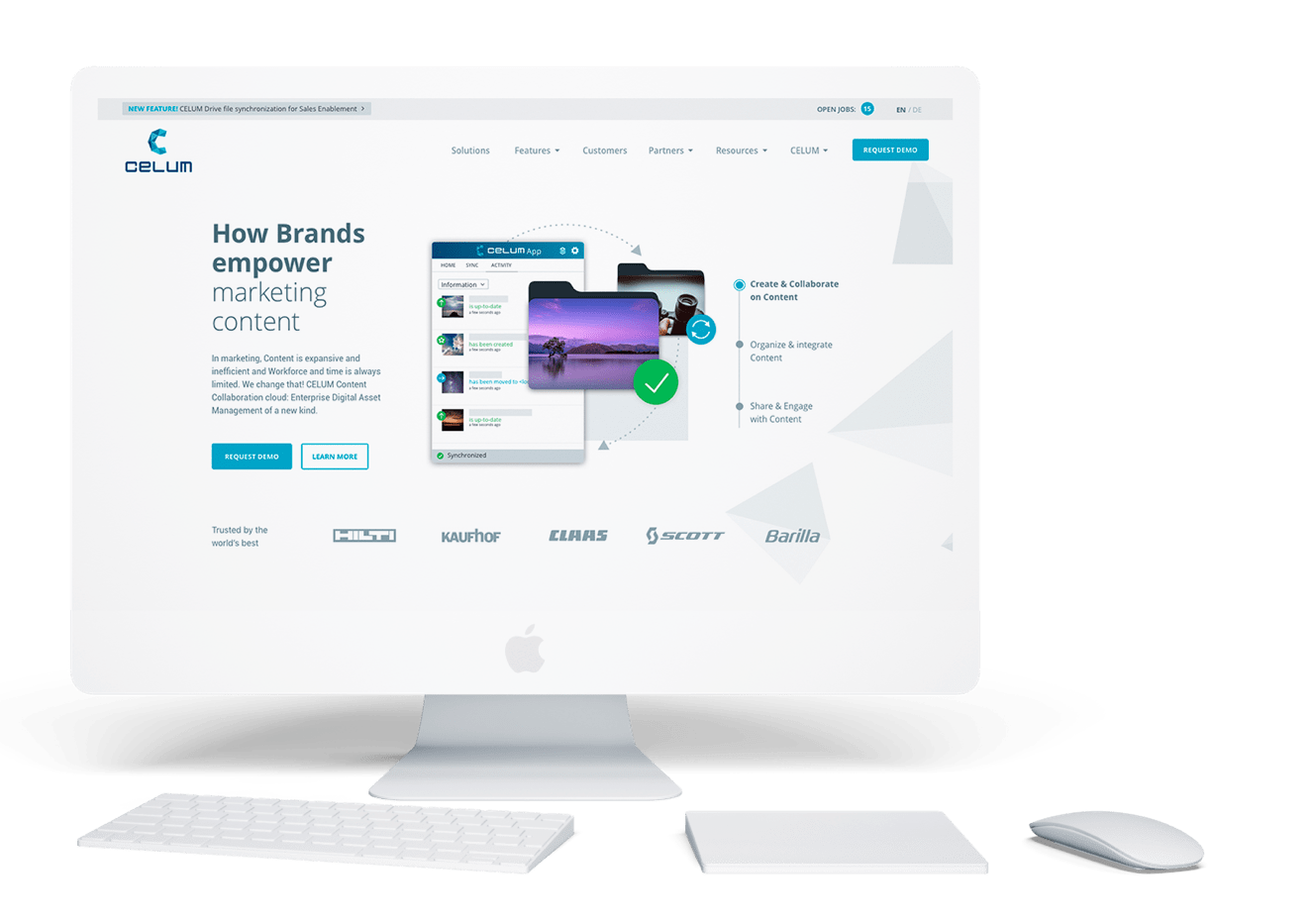 NO PROCESS INTERRUPTION
The editor remains in his familiar environment and intuitively accesses the media objects shared in CELUM.
UP TO DATE
At any time, the latest media objects from CELUM are available.
LEGAL CERTAINTY
Only shared media can be used in WordPress.
SIMPLEST MEDIA INTEGRATION
The media objects are always integrated with the correct format using predefined download formats.
The wordpress connector for celum
We recommend the use of CELUM ContentLand if image galleries or document downloads including metadata are to be integrated into WordPress easily and up-to-date at any time.