The project integration is customizable to your specific needs. Developed by
myview
.
Sync assets between xmedia PIM and CELUM
The xmedia Asset Browser of myview systems is the integration module for accessing and visually selecting media assets organized in CELUM.
Using the web-based light box, which is integrated into the xmedia AssetBrowser, you can seamlessly access assets stored in CELUM and assign these assets to products, product groups and publication elements. The xmedia AssetBrowser provides a comprehensive integration of assets from CELUM into the xmedia Product Information Management system (PIM).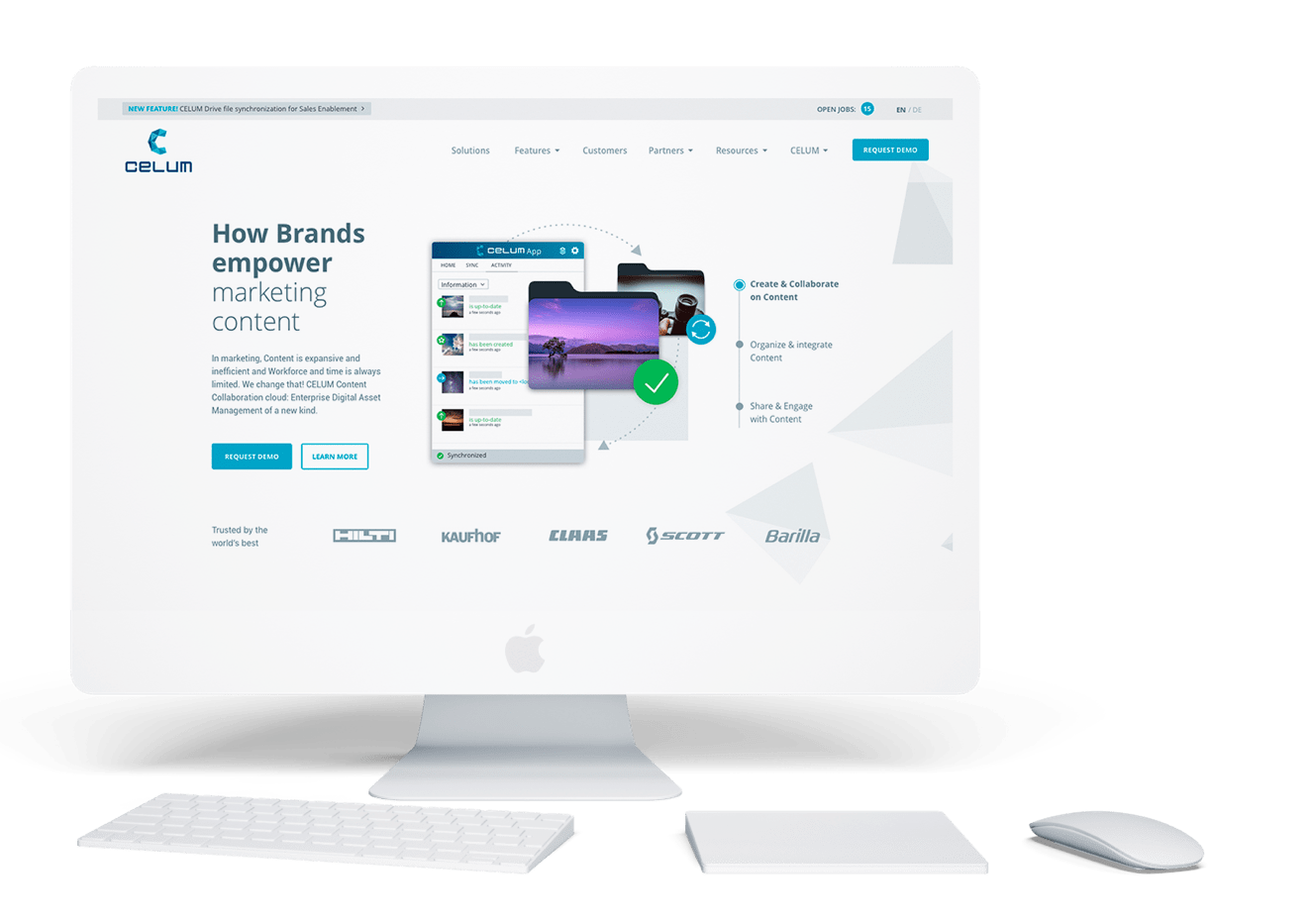 VISUAL ASSIGNMENT OF ASSETS
The light table UI of the media AssetBrowser displays all asset info. The mass data mgmt. component incl. a preview functionality.
ADVANCED AUTOMATION Assets can be automatically assigned in media and data can be transmitted bi-directionally between CELUM and xmedia.
PLATFORM-INDEPENDENT OPERATION
Mgmt. and selection options are provided as web-based UI. The browser-based light table is seamlessly integrated into the media UI.
ENCOMPASSING SEARCH FUNCTIONS
Searching for assets is as simple as searching the web. Both simple keyword searches and complex search queries are possible.
Efficient data maintenance
You have perfectly organized all data in xmedia PIM and are managing all enterprise assets centralized in CELUM. The xmedia integration allows the Product Manager to link product data to images and documents in no time. Graphically interactive, using drag and drop, without leaving your familiar user interface. 
Product-Asset reference on the spot
CELUM and xmedia are synchronized via the integration. Metadata is available throughout both system, where-used lists can be polled from both directions. New versions of assets are instantly available in all PIM process chains. Delete or change operations and trigger notification functions automatically.
Learn more about the power of
CELUM Content management