Are you tired of slow and tedious collaboration processes? Do you find it challenging to collect and organise feedback efficiently? Look no further than stamps. With stamps, you can accelerate your collaboration and feedback processes, making your workflow smoother and more efficient than ever before. Let's explore how stamps can transform the way you work.
Stamps shine the brightest when used for quick and easy feedback:
When you and your team receive a new set of images, use stamps to choose the best ones.
Similarly, if another department requests your feedback on a specific document, use a Like stamp to indicate the sections that do not require any revisions.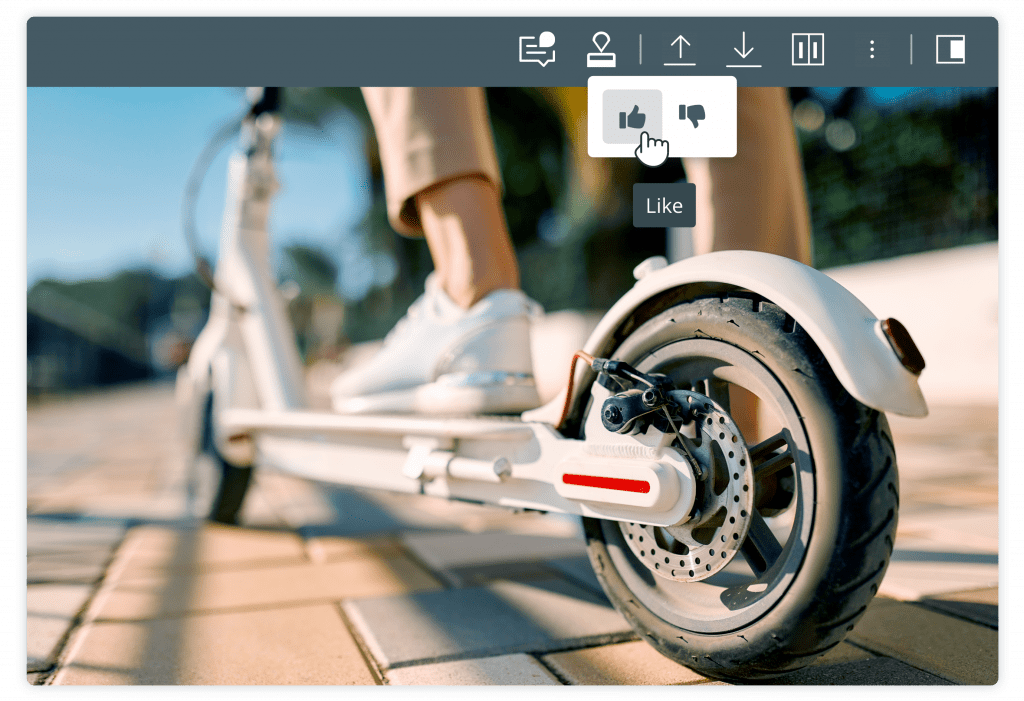 Once you select a stamp (Like or Dislike), you will remain in stamp mode and can use it continuously on that same asset. In this way, you don't have to reselect a stamp to use it multiple times.
Move a stamp: You can relocate a stamp by simply dragging it to a different location within the asset detail view.
Resize a stamp: If the default size of the stamp is not suitable for your purposes, you can easily resize it to the desired dimensions.
Delete a stamp by selecting it and clicking on the trash bin icon.
Work on the asset while in stamp mode. You can still perform actions on the asset such as adding comments and comparing asset versions.