The integration is immediately applicable. Developed by hoerl.
Enrich your stibo products automatically with CELUM managed assets and media content
The integration into STIBO SYSTEMS PIM automatically synchronizes asset and product data bidirectionally. The synchronization happens regularly, and updates are reflected. 
The STIBO STEP integration gives you full control over product and asset information and ensures brand consistency over all channels. Moreover, the integration minimizes your workload, prevents manual errors, and vitalizes your content and product supply chain. 
STIBO SYSTEMS product master data management is a leading system in the PIM market. The capabilities range from product data management, to enrichment, to distribution.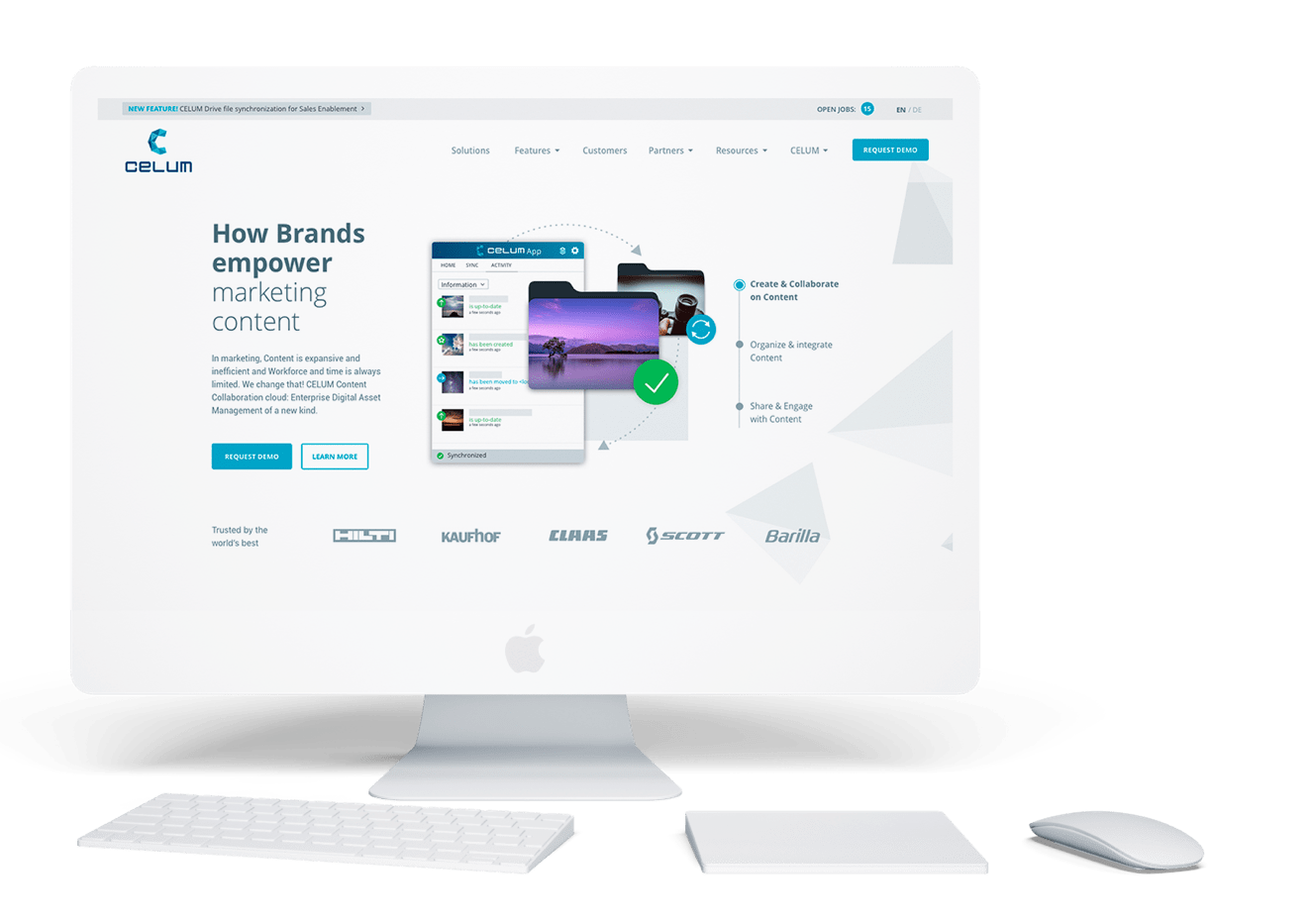 SAVE TIME AND MANPOWER
The automated bidirectional synchronization of content and metadata leads to enormous time and labor savings.
COMPLIANCE WITH GDPR
Automatic metadata synchronization helps you to ensure all GDPR requirements. 
GUARANTEED UP-TO-DATE DATA
Automated uploading and updating of assets, as well as binary data, guarantee the up-to-date presentation of your products. 
CONTROL THROUGH STEP STANDARDS
The integration is flexibly adaptable to the STIBO STEP data model and processes through connection via IIEP & OIEP as well as the use of STEP-XML as exchange format.
All necessary metadata is automatically transferred from CELUM to STIBO STEP. The relevant information is automatically available and can also be used on the product itself via the automatism.
If you transfer a publicly available CDN URL to STIBO STEP, it can be used in the PIM. You save storage space because a thumbnail is transmitted for the asset preview in the PIM.
APPROVAL OF NEW ASSET VERSIONS IN STIBO STEP
After a transfer from CELUM to STIBO STEP, the STEP ID is automatically stored in CELUM. As soon as a new asset version is transferred from CELUM to STIBO STEP, this version must also be released in STIBO STEP. This prevents image versions that have already been published from being accidentally overwritten.
Learn more about the power of
CELUM Content management