It started like any other day… You got to your desk in the morning, coffee at hand. You hit the start button and waited for the machine to boot up. But when you finally glanced at your inbox, a wave of nausea hit you.
Right in front of you was an email you probably never wanted to see – A message from the company's legal team informing you about a potential copyright infringement regarding a project your team worked on last year.
Now, a situation like this may not actually have happened to you. 
But it could. 
Quite easily, at that. 
All it takes is for someone to use copyrighted material – a stock photo, a logo, a video, or any other content asset – without permission. And without a system in place to monitor this, the person might not even know that they're breaking the law. 
So, in this guide, I'll tell you about creating such a system. We'll discuss what digital rights management is. We'll also talk about why it is important to protect your digital assets and how to do it. 
It's a lot to cover so let's get right to it. 
What is Digital Rights Management (DRM)?
It's true; the term – digital rights management (DRM for short) – sounds a bit elusive. For one, it surely gives zero clue about how it relates to the problem we've talked about above – copyright issues, preventing unauthorized use of assets, protecting sensitive information, data protection, and so on. 
But that is what it relates to!
You see, when we talk about digital rights management, we actually refer to having systems and technology in place to restrict access and use of various assets and digital content. 
These systems and DRM tools protect the rights of copyright holders and prevent users from accessing, modifying, and incorporating your content and other assets in their projects without authorization. 
But why bother with using digital rights management at all?
Let's start with the obvious – With DRM, you can rest assured that no one will use your carefully crafted product photography, brand images, or other assets in their work without permission. 
But as unlikely as it may seem, such situations are not uncommon. It's so easy to download an image of a website, after all. You just need to point the cursor at it, mouse right-clicks, and select "Save image as…." The image is now safely tucked away on your hard drive, ready to be used. 
But the problem goes even further. The person might edit those assets to suit their needs and start benefiting from those without sharing any of those profits with you. According to this report, digital piracy – a term relating to using someone else's digital content without permission – is costing the US economy a whopping $29.2M. 
Yes, you read it right; it's nearly 30 million dollars! 
DRM technology helps you monitor and prevent unauthorized access to content or digital media. 
But that's not all. 
DRM helps you protect confidential files and ensure that only relevant people can access and view them. 

Because DRM reduces the possibility of unauthorized access and use of digital assets, it will help you prevent those assets from being used to misinform or misrepresent your products.

The strategy can also improve content production and distribution by limiting the potential for legal issues to halt the process.
Here's how it all happens in practice.
How Does DRM Protect Your Digital Assets, Exactly?
Digital rights management is a proactive strategy. Instead of monitoring the web for incidents of your assets being used without permission (which is pretty much impossible to do, by the way), DRM software allows you to protect those assets from being used in the first place. 
This happens in numerous ways, and we'll go through them in detail shortly. In general, however, DRM systems focus on access control and creating restrictions for the content being used. The simplest example of such restrictions are watermarks on images like these:
Even if someone decides to use such an image, they have no way of claiming it's theirs. The watermark reveals the real owner of an image immediately. In most cases, however, it even makes the asset unusable by a third party. 
So, what are the strategies for digital rights management that you could implement?
Access control. In this approach, you restrict who has access to specific files or digital assets. By creating rules and restrictions, you eliminate the possibility of an unauthorized person accessing and stealing your content. 
Content usage monitoring. With this strategy, you monitor who has viewed and downloaded files in your DAM (digital asset management) software. By doing so, you can establish and stop unauthorized use.
Asset restrictions. With this approach to DRM, you set specific limits on assets. This could mean limiting the number of times a file can be used, setting up expiration dates on assets, etc. 
This option can help you eliminate another problem – Unintentionally using copyrighted materials in your marketing campaigns. By specifying licensing information and expiry dates, you can ensure that no team member includes such an asset in an upcoming campaign. 
Adding elements to files, such as watermarks, metadata, embed codes, etc., to prevent copying and modifying those assets.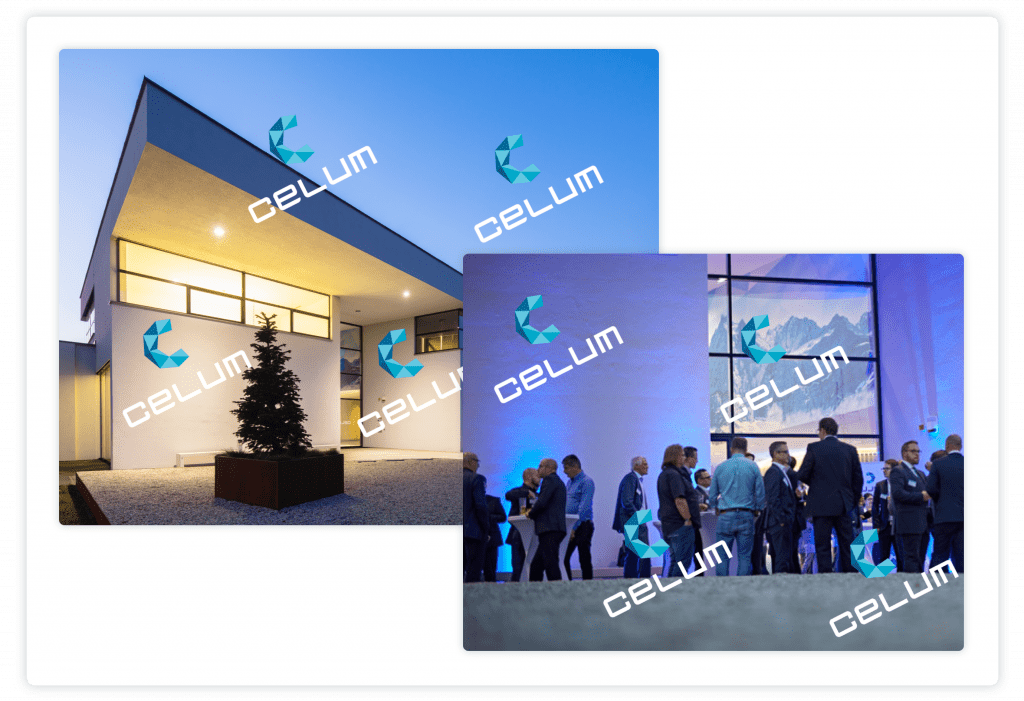 All of these strategies help you achieve several benefits of DRM
With these DRM techniques, you can prevent copying or reusing your assets for different purposes than intended. This can mean blocking other companies from featuring your assets in their marketing campaigns. But similarly, strategies like control access will ensure that teams won't feature wrong assets in their work. 

DRM lets you limit access to an asset. This way, you can increase the security of sensitive information like new product designs or imagery, for example. Your design team might already be using those when preparing future campaigns, but other teams don't necessarily need access to such visuals yet. 

DRM will prevent your company from unintentionally breaching copyright law. 

Finally, these strategies will allow you to protect your brand. With a DRM system in place, you will be able to prevent files from being edited, manipulated, and used by unauthorized parties (like your competition, for example.)
Let's see how it would work in practice.
How to Implement These DRM Strategies in Your Dam
One of the most important things to understand about DRM strategies is that they are intertwined with your DAM software. 
DAM (an abbreviation that stands for digital asset management) is a process for storing, managing, and organizing digital assets in a single location (we often refer to those as content hubs).
The objective of the DAM process is to create a system that allows for creating and managing content throughout its entire lifecycle. In short, a DAM system (and an associated DAM software) is to create a single source of truth for all digital assets – to have all product and marketing content in one place and categorize content based on various formats and use cases. 
DAM tools like CELUM (disclaimer: this is our product) help companies manage digital assets by allowing them to centralize all digital assets and simplify labelling and filtering. 
With CELUM's content hub, you can
Set filters and advanced custom search functions to find files immediately, 

Specify different levels of access to partners and customers and control user access to specific files and folders, 

Share and provide the right content to the right audience, 

Connect to different existing services through API and more. 
And as part of that impressive feature set, you can also instil many DRM strategies to protect your files and copyrighted assets. For example: 
You can specify copyright and licensing information for each file.

As a result, you can ensure that copyrighted materials will be used according to the license agreement and with proper attribution, if necessary.
You can also control access and set restrictions on each asset (or whole groups of assets.) With this option, you can ensure that only the right people can access specific files. With this simple option, you can reduce the potential for unauthorized access and such assets being improperly used.
Set expiry dates. In CELUM, you can define how long users should be able to access the data. Once their access to a specific asset or folder expires, the system automatically deletes those files from their devices. 
Also set licensing restrictions per file. This way, you'll never run into copyright issues, and ensure that content is only used as intended.