Automatically identify people with
MS Azure Cognitive Services
Detect – Learn – Train – Identify.
With the help of the Face API from MS Azure, you can automatically detect and identify individuals on your company assets. Thanks to 27 landmarks in each face, the AI identifies faces.
The integration to this MS Face API helps to detect faces in an image and identify people from a corporate repository. To do so, the AI must first learn the individuals it then has to detect and identify. Subsequently, the people are tagged automatically.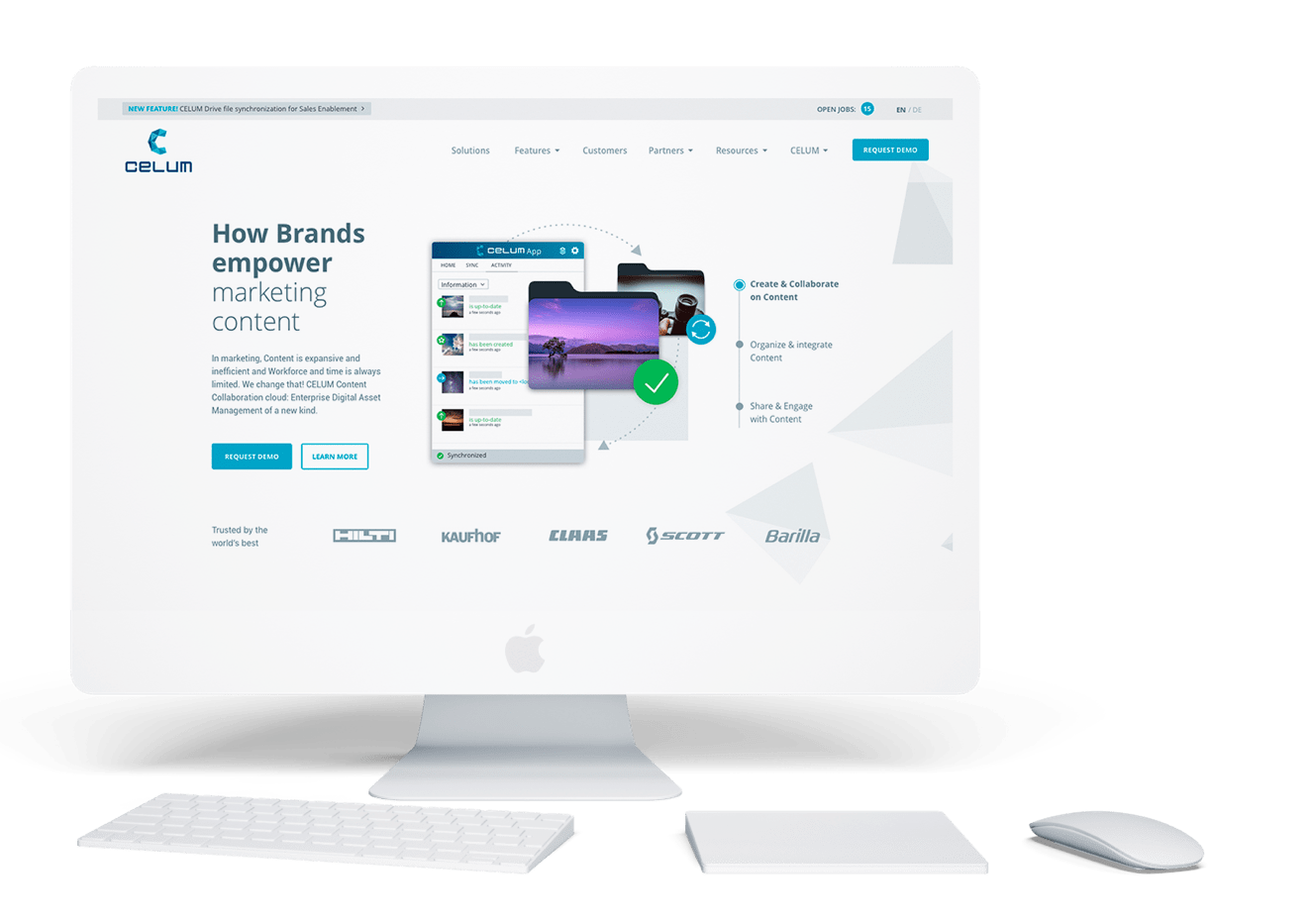 AUTOMATICAL TAGGING
Pictures get automatically tagged by uploading them into CELUM. Moreover, group pictures get automatically tagged containing the people on the asset.
GRANT LEGAL CONFORMITY
Always know who the individuals used in your marketing material are. Control assets that lack consent for publication by the person shown.
KNOW WHO IS WHO ON YOUR PICTURES
Detect the location of a face in an image.
EASY SEARCH
Find similar faces in your repository.
Learn more about the power of
CELUM Content management