The project integration is customizable to your specific needs. Developed development by cubido.
Work easily with assets from CELUM within your SharePoint Online environment
Do you want to publish assets from CELUM in your SharePoint website? It couldn't be easier – with the new SharePoint Online integration, it is now a child's play to place and use images or videos in SharePoint.
The possibilities are almost unlimited and include slideshows, Hero presentations or the presentation of complete CELUM nodes. The familiar image editing functions from SharePoint are possible with CELUM images – and the asset does not even have to be uploaded to SharePoint, in fact, it can remain in the familiar CELUM environment.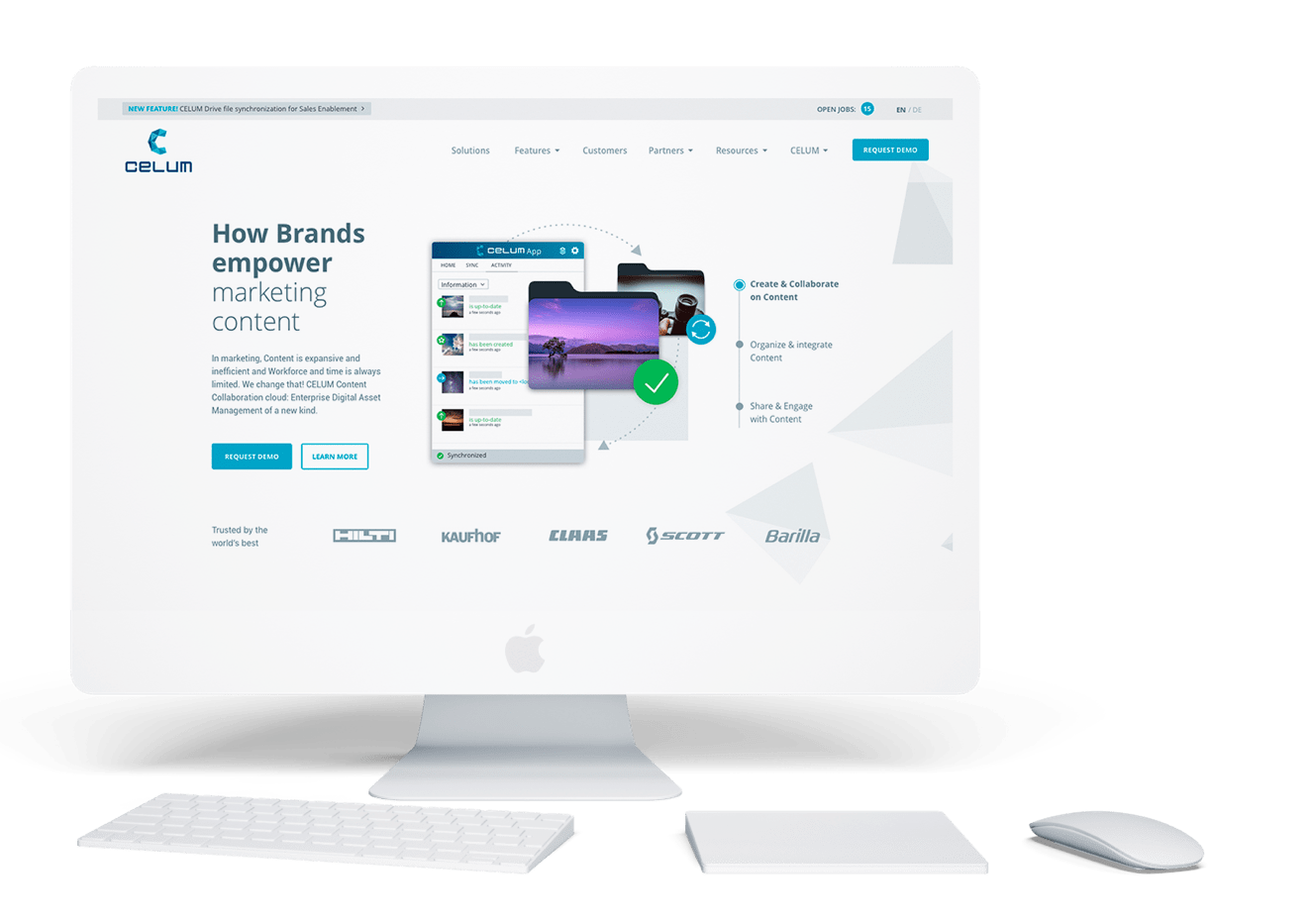 OPTIMAL USER EXPERIENCE
Access the familiar Microsoft SharePoint environment in the modern UI. All usual image editing functions are of course available directly in the web parts (scale, crop, rotate, flip, zoom and filter). Also, the history is displayed.
ONE SINGLE SOURCE OF TRUTH
Use assets directly from CELUM without saving them twice. Have all information in one place and know exactly where your CELUM assets are used within SharePoint.
INDIVIDUAL & RESPONSIVE DESIGN
All web parts adopt the selected theme in SharePoint and thus fit perfectly into your individual CI. Of course, all web parts and the CELUM inserted content are optimized for mobile use.
OPTMAL LINKED
Convenient connection to CELUM via API user.
Learn more about SharePoint Online and CELUM