Do you dream of a central location where you find all your content immediately? Do you want to manage data, photos, and videos easily and share them in large quantities? If so, a DAM is the right tool for you, but there are so many Digital Asset Management vendors on the market. In this article, we are listing the most important buying criteria so that you can determine the best DAM provider for you.
If you are in search for a solution to manage and process all your content in a business context, you want to be looking into Digital Asset Management. You can find an overview of Digital Asset Management vendors here.
However, finding the right DAM provider is not that easy. Do you need a simply and affordable solution? Or do you require a sophisticated solution in a corporate environment? Picking the right DAM vendor comes down to your very individual use case.
In this step-by-step guide, you will discover what is important and what you need to watch out for. It is incredibly helpful to approach a Digital Asset Management project with a clear idea of your company's requirements.  In fact, we wrote that the biggest obstacles when introducing a DAM system is extensive asset maintenance, acceptance in the company, and integration into other systems. The more you know about the needs and pain-points, the easier it is to select the right DAM provider. This is why we cover the five most crucial steps in this blog article.
Firstly, it is important, to establish who the users of Digital Asset Management will be.
It is best to start with those departments that work with a particularly large number of different photos, videos, and documents, since they face many challenges when it comes to managing and sharing content. Marketing Managers, for example, face the challenge of creating huge amounts of content for an ever-increasing number of channels. Yet, Brand Managers, Sales Specialists, E-Commerce Experts and Purchasing Managers also work with numerous and very different data daily.
You will already narrow down the Digital Asset Management vendors, if you need a provider who can handle many users in different user roles with different access and editing rights.
Once you have found out who the future users of your Digital Asset Management will be, it is important to go a little more into detail.
Certainly, you would not only like to know who will benefit from the new software, but also what those people expect from the new solution. Find out how these identified potential users work. Ask detailed questions regarding work processes and discover where cumbersome processes are hidden.
In analysing the individual requirements of the people, you have already completed one of the most important steps. Digital Asset Management project can only be successful if it provides great added value for all users.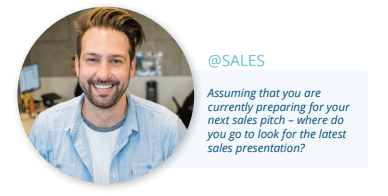 You can carry this step out by email. This has the benefit that you can collect all the information in written form and saves you the tedious work of having to record all your responses afterwards. Of course, you should also ensure personal conversations, so as not to miss out on important details.
During this process, you might learn that your users demand from a DAM provider not just simple asset management capabilities. Maybe they want to collaborate in the content creation process or need certain integrations with other systems to work, such as with your e-commerce shop. This will again reduce the number of fitting Digital Asset Management vendors.
Who is responsible for the project?
Let's recap: you have already collected important information for the Digital Asset Management project. Now, you know who the users of the new tool will be, and what requirements these users have.
It is now time to bring all the relevant people together to decide on the next steps of the project. Invite all the relevant people from the different departments, since you now have to make an important decision: Who should take the lead for the project? As you already know, it is essential that the responsibilities in large projects are clear. It is important to clearly establish who is responsible for which step. Once, you have the team and the responsibilities set up, you need to define the most important next steps together and plan milestones you want to communicate to your Digital Asset Management vendor.
What is the current status?
You now know who the Digital Asset Management users are, and which challenges and requirements they have. Additionally, the responsibility for the project has also been determined.
To establish the right Digital Asset Management system for a company, it is important to collect as much information as possible about the hard facts. We have prepared a checklist for this, which should help you to get a good overview of the situation.
Tip: Now is a good time to get an expert onto the team.
This can either be the DAM vendor or an independent consultant. The expert has years of experience in implementing DAM projects and can answer any open questions your team might have. Moreover, he will address the specific requirements of the company and illustrate the many possibilities that you have when carrying out a Digital Asset Management project.    
Who needs to have access to the files?
How much storage your files need?
What kind of files are you using within the company?
Which tools you want to connect your DAM with?
What requirements do DAM providers need to meet?
Once you have collected the information on the users, responsibilities, as well as the facts regarding assets, it is time to look for a suitable partner for your project.
Here are a number of Digital Asset Management sellers on the market—however, there are large differences between them. That is why it is important to be clear on what one wants, and to research each provider's USPs in time. Digital Asset Management provider has to fulfil many criteria in order to be convincing. We have listed the most important points are listed here for you:
Once you have gone step-by-step through the most important points for setting up a Digital Asset Management project, you will have a clear idea of the most important things when it comes to selecting the right Digital Asset Management vendor.
You know who the future users of Digital Asset Management will be and what requirements they have. You already have an idea of who can take on the responsibility for the project, and you are aware of what the current situation looks like when it comes to documents, photos, and videos. Since you are also aware of the criteria that a DAM provider needs to fulfil to fit perfectly into your company, there are no more obstacles to reaching a well-thought decision.