In a competitive market, effective product content management (PCM) is crucial for companies to successfully market and sell their products.
Efficiently linking marketing and technical content for complex products is necessary to present meaningful product content and stand out from the competition.
Facing the Challenge of Complex Products
Many complex or technical products are composed of different components. Each of these components has its own attributes and properties that need to be taken into account. The challenge is to link these components with the corresponding marketing and technical content and to ensure a complete and comprehensive overview.
Bond Your Product With Its Content
The sheer variety and amount of different pieces of content for complex products is often overwhelming. Companies are faced with the task of aggregating a wealth of files such as images, videos, product data sheets and technical documentation into one product.
Not keeping this information comprehensive, up-to-date and complete can have serious consequences for your business:
Project delays
Increase in support requests
Customer dissatisfaction
Inadequate product representation
Unsuccessful marketing campaigns
Legal complications
Delivery delays
Additional costs
The Solution: Compound Objects
Product Content Management (PCM) with Compound Objects, as offered by CELUM, provides a solution to this problem. Compound objects allow complex products to be broken down into their individual parts and detailed descriptions to be created. These help all stakeholders – be they customers, suppliers, or retail partners – to better understand, distribute or use the product. By allocating the right resources and metadata, companies can optimise the process of linking content and product.
Simplify Your Flyers and Packaging Collaboration Working with multiple stakeholders on many assets can become a daunting task. But imagine a world where you can
Read More »
Both producers of complex technical products and special brands such as SCOTT Sports need technical documentation in addition to marketing content in order to successfully market and sell their products or to meet legal requirements. It doesn't matter whether these are technical drawings, CAD files, 3-D renderings, component lists, ISO certificates, construction and maintenance instructions or supplier documentation for exporting the products – they all have to be collected and managed in one place and then made available to the relevant stakeholders.
The mass of digital assets thus created around a single product should therefore be both securely stored and quickly retrievable. A Content Supply Chain Plattform with a powerful Digital Asset Management like CELUM.
helps your company to aggregate product content, to create and maintain an overview of excisting materials and to always know which assets are still missing.
The system optimises processes, reduces manual effort through bulk management of assets and simplifies tracking.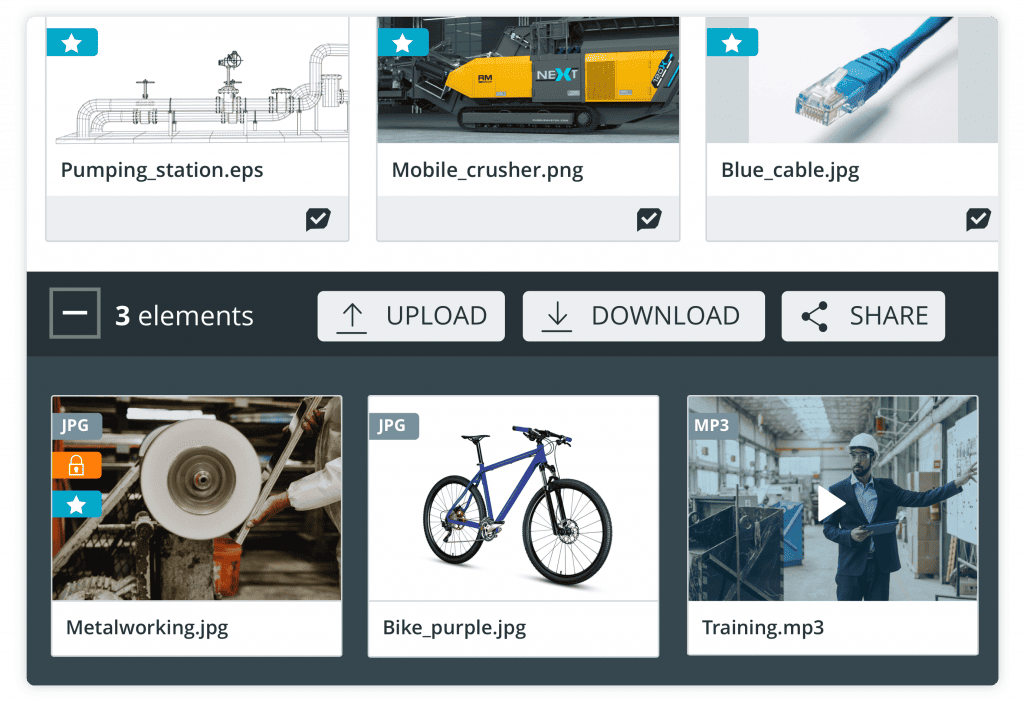 Asset Placeholder for Completeness
In projects, as we all know, it frequently happens that documents are still missing. In this case, how can you ensure that they are submitted later and do not slip into oblivion? 
That is why we provide asset placeholders for missing media or files. This allows you to enter important metadata while the assets are still in production. As soon as the finished content is added, the metadata is automatically applied. This means that media and tags can be created in parallel, speeding up the creation of extensive product assets and thus the completion of the project.
Optimise the Rich Product Content Process
Ideally, an agile workflow for product content makes it possible to centrally manage digital product assets, to manage them in large quantities and to ensure precise and convincing product presentation across all channels.
In summary, the efficient linking of marketing and technical content for complex products is an essential factor to succeed in the competitive market. Companies that rely on optimised product content management can present their products in a way that is appropriate for their target groups and thus increase their sales figures.
So What Are Your Benefits?
Use CELUM to efficiently combine the marketing and technical content of your complex products to benefit from the following advantages:
Company-internal advantages
Overview of all product assets for all employees

Reduced time spent searching for product documents

Central maintenance of digital assets ensures accurate, up-to-date and consistent information in one central location

Efficient maintenance of product assets

Faster provision of product content for sales and product management enquiries

Integration with various third-party systems (PIM, CRM, ERP…) and applications (design tools such as Adobe Suite, Microsoft 365, social media tools, …)
Advantages for customers and partners
Up-to-date, consistent and complete source of information for retailers and partners
Support of the multi-channel strategy for various print documents, web catalogues, web shops and apps
Use of cross selling potentials through stored meta data and therefore possible product combinations on the channels
Would you like to know how CELUM works? Then let one of our consultants advise you in an individual demo, in which your needs and questions will be addressed.