The consumption of content is ever-changing. What started with print has expanded to a constant fluctuation of online and digital delivery markets. A modern Digital Asset Management (DAM) system provides for the storage, location, sharing, and repurposing of digital assets, allowing you to push the right content to the right endpoint quickly. We explain the most common reasons why having a DAM is crucial.
What justifies the effort and cost of a DAM?
The answer is simple.
A modern DAM system:
reduces operating costs,
secures digital assets,
and increases the potential value of your assets.
These three corporate consequences burden businesses from the smallest creative design shops to the global brand juggernauts; the only difference is the exponential severity of the impact. But let's take a closer look at exactly why digital asset management makes a difference.
Why is Digital Asset Management important?
Visual content is crucial when it comes to marketing whether it is paid advertising, social media postings or websites. Images, videos, infographics etc. encourage people to stay longer on your page. This is due to the fact that visual content makes knowledge more consumable and engaging. Articles with visuals appear on the first pages of search engine results and are seen 94% more frequently than articles without them.
One of the most prevalent reasons for website lag is unoptimized images. However, a number of factors influence page performance (you can use Google's PageSpeed Insights Tool to see how your website is performing for free):
Image compression: I

t's likely that your original image files are rather huge. This is especially true regarding pictures and other high-resolution images. Image compression allows you to minimize the size of image files while maintaining a high level of quality. There are a variety of third-party applications that can compress data, but with a DAM, you can manage the entire process from one spot. If your users require web-optimized photos, you can set up the system to accommodate them.

 
Web-suitable file types: S

ome picture file types work better on web pages than others. If you need a transparent background, for example, photos should always be PNGs.
Image dimensions: If you upload a picture in its original proportions, your webpage content management system (CMS) will most likely resize it to fit on the page. While this may be acceptable in terms of aesthetics, dynamic picture scaling increases the time it takes for a web page to load. A DAM can create many versions of a picture at varying sizes, which can then be uploaded to your CMS.
Relevant metadata: Metadata in your DAM system is critical for properly categorizing and searching for photos. When it comes to searching for photos in the DAM, the value of metadata mirrors the relevance of metadata for SEO. When you use Google to search for something, it returns pages that it believes would answer your question. To do so, Google must first comprehend the content of the page. If your website offers used vehicles, a search engine must recognize signposts' on a web page, as well as picture information. 
A DAM can also make relationship management with leads easier. The pin-link function allows for individual images, as well as collections, to be sent to both internal and external parties. If you use an integration like with Salesforce or SAP Marketing Cloud, you don't need to upload visual content to a mailing software any longer and save mail server resources. Additionally, "out-of-the-box" web portals can substantially simplify the logistics and communication process in media production by providing an appealing media gallery.
Strong metadata governance and smart workflows enable the ability to locate assets and hence boost their value. This is the only way to easily find, reuse, and manage digital assets, ensuring a higher ROI for each asset, particularly with large collections.
The time spent searching for digital assets, as well as the efficiency that a DAM may bring to the approval process, will have a substantial impact on your ROI. Your team will spend less time searching for assets as content will be properly indexed, enriched with useful metadata, and stored within an intelligent structure. New search parameters such as RGB color codes or IPTC data allow for quicker and more efficient workflows. Furthermore, the preview editor avoids time-consuming downloads just to actually look at the file.
You won't need to convert manually into multiple formats, as modern DAM solutions provide automatic conversion of assets into all kinds of standard formats such as video, documents, or images. This leads to considerable time and financial savings. Duplicates and multi-saves are prevented from occurring thanks to access to a central data source. For example, the Microsoft 365 connector makes importing and optimizing images for Word, PowerPoint, or Outlook a very fast and easy thing to do. This way, you save on storage and time.
Similarly, seamless integration with Adobe Creative Cloud products allows for a higher level of productivity in the creation process. You will save the massive time needed to search for media and the connector provides low-resolution thumbnails and keeps programs such as Adobe InDesign fast and reliable.
Your sales team and your partners profit from a professional sales enablement strategy. A DAM can help you in these efforts by making all your files accessible from everywhere and at the same time regulating the usage.
Firstly, adding out-of-date or unapproved assets to client communications might result in severe concerns or even legal problems. A DAM guarantees that only specified groups have access to assets until they are approved. You can establish approval dates and times. For instance, you can match the approval with the product release date, that no information gets leaked accidentally. Once an item has been manually approved or based on date and time requirements, it will arrive in the sales team's inbox. As a result, sales teams may freely and confidently distribute content, leaving your brand in no doubt about whether outdated or unapproved assets are circulating. 
Secondly, it's as simple as clicking a few buttons to securely share assets with clients with a DAM. Simply choose one or more assets, click share, and then pick the best options. Even after an item has been sent, share links for a specific piece of content can be updated, instantly replacing the old version and guaranteeing you have the most up-to-date version.
Overall, more technological flexibility can be achieved by integrating a DAM solution with third-party systems. Doing so allows for these systems (Web CMS, portals, etc.) to be replaced without the need for migration of all media. Store all digital assets centrally in the DAM database and reroute them to new systems when needed.
Through the intelligent metadata functionality of a DAM system, information such as copyrights or credit information from stock-image providers can easily be stored on individual images. This has the benefit that on the one hand, only content is used, e.g. in brochures, that are properly licensed, and on the other hand that already-licensed stock images are not licensed a second time. This leads to direct savings through a reduction of copyright infringements as well as through the prevention of multiple licensing.
When starting to consider the cost reduction benefits of DAM, it is best to take a step back and look at the full life cycle of a single image asset. This image may start as a photo from a photography studio or from a graphic designer's desktop. The image is then transferred and placed somewhere others can make use of it. Often, the image is just the beginning. It might be used as a product image or in marketing material. That means others need to access the image to generate new content. Then their content has to be converted to the correct format and color space, transferred, and placed somewhere before it is delivered for consumption.
The importance of brand consistency in the development of a successful brand cannot be emphasized enough. You may believe that if you are determined enough, this is simple. However, according to surveys, just 25% of organizations have specific brand rules that are actively enforced. Marketers must embrace and use a brand platform to do this, which allows them to have a single source of truth for all marketing and branding initiatives. Let's take a look at how digital asset management is a key component of this puzzle:
Putting all of your assets in one place
Making your assets accessible and usable
Local execution, central marketing
With the help of a DAM, marketers will be able to access an easy-to-use brand, including guidelines, assets, and templates. Customizing, adapting, and producing local marketing collateral is simple with the right digital asset management solution, and you'll never have to worry about losing your brand identity.
Integration into CMS, PIM or ERP systems allows them to access the professional Digital Asset Management solution and its functionalities such as generation of preview files, image conversion, and metadata functions. As these systems generally only have these functionalities in a limited capacity if at all, they can profit from the integration with a DAM system.
A powerful authorization system ensures that each stakeholder is only issued access to the content which is meant for them. Furthermore, every user can be traced through a file log and an extensive reporting tool at any time. A single asset can be centrally blocked ad-hoc or per validity.
Operating without a Digital Asset Management system leaves businesses open to a diverse range of hazards.
Control Access Rights: After putting in the time, effort, and money to acquire or create content, the last thing you want is for it to fall into the wrong hands. One of the strengths of a DAM system is the ability to allow your content managers to control access via a combination of permissions, roles, user groups, and content rules. DAM systems also allow for the control of how assets can be retrieved. 
Improper or Illegal Asset Use: Not all inappropriate use of your valuable content is malicious. Sometimes the improper or illegal use of digital assets is committed by team members who do not know better or do not understand the full consequences of their actions. Many assets are not appropriate for public release:
Concept only or pre-release/pre-approval
Materials for specific marketing campaign
Assets for a retailer or geographic region
Benefits of DAM in practice
Philipp and Madeleine working both in marketing but for different companies. Madeleine manages all files with a DAM, while Philipp has no tool for the management of marketing and product assets.
How are media assets, like an image, transferred between team members?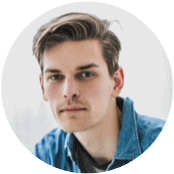 Philipp forwards the email with the image from the graphic designer to the team.
Madeleine uploads the image to the system. She determines who is allowed to see and edit the file. Every team member works with the most current file and the whole collaboration process is transparent. No one loses important info in an ongoing email trail.
Where is this image stored?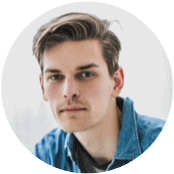 Philipp keeps the original file on his computer. If he receives a new version, he adds a new number to the end of the file name.
Madeleine only uploads the image once. She allows the designer to upload new versions of the file himself. The DAM takes care to only showcase the most current version, but older versions are available for comparison.
How do they know if the image was duplicated for use in another location?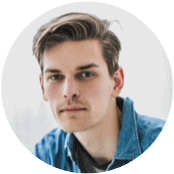 Philipp tries to delete duplicates, but thinks, that sometimes it is necessary to copy the image as it used for different purposes.
While the image is only stored once, it can be made accessible through a variety of organizational patterns in the DAM. This cuts down the IT cost of unneeded disk space due to duplicates. A lack of duplicates becomes very important when using high-resolution images and videos.
Who is organizing the storage?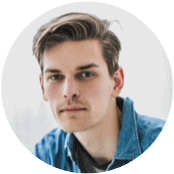 Philipp has usually one or two team members who spend their days making sure that everything is where it is supposed to be.
A DAM system can automatically place the image in the correct location based on the process or workflow used during the original ingestion. It can automate quite a bit of the librarian processes usually done manually. This liberates unlucky team members from the mundane sorting and filing which allows them the time to contribute in more significant ways.
How is the team supposed to find the image and how long do they spend looking for it?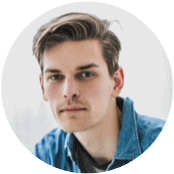 Anyone who needs the image either goes to the team member or archive with the disk or they simply look for the image on the network by looking through the folder labeled for this year. How long they spend depends on what they are looking for.
No longer is the team forced to browse through disks or network shares in hope of finding the correct image. Since a DAM system is powered through metadata, in seconds, team members easily navigate through keywords or create detailed searches to return the image they require.
How does someone know if that image is available for use?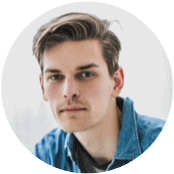 Philipp is not sure, they'll have to ask or discover it on their own.
Since the image can be made immediately available after ingestion, the image will appear in all searches. The image can also be discovered through saved searches, collections, keywords, or even through automated notifications.
How does someone know if they are allowed to use the image or if the image can be used in the content they are creating?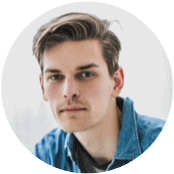 Philipp thinks they'll have to send an inquiry email to the team members who manage the images.
One of a DAM system's core responsibilities is security. The image can be made available to only the users that are allowed to use it and you can append usage rights information through metadata or a linked usage guide.
What do all these answers have in common?
Time. It takes time to complete each of the steps in between the actual creation and utilization process. One way or another, someone is paying for that time spent. A DAM system can either eliminate or drastically reduce the time spent on each step. Process improvement is the primary benefit realized from a DAM. It reduces the total number of man-hours spent per asset and thus per project or campaign. Decreasing wasted man-hours can increase throughput and help your team deliver projects more quickly.
Where DAM adds real value to your business
One of the key points to building and maintaining a strong brand is clear: direct communication to consumers. This is important for both the spoken and visual message. A DAM system helps you maintain content consistency. As the single source for digital assets, DAM can make certain that:
Logos are correctly used on your website, in marketing emails, and in print media.
Product manuals have the correct diagrams after a recall.
Marketing videos are promptly displayed online and pulled when the campaign ends.
Sales force is using the approved marketing slides for their presentations.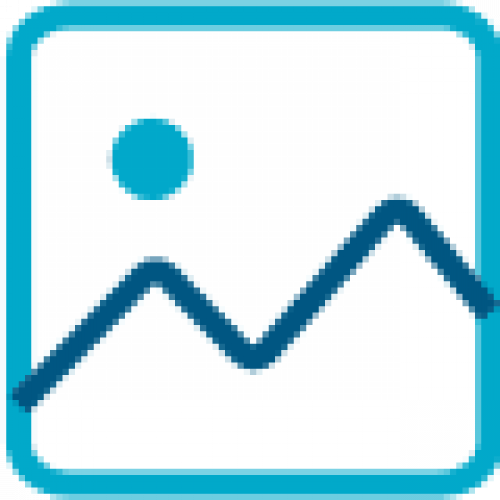 Product images displayed in your catalog are up to date and match the images on your website.
The utility Digital Asset Management provides has become less of a luxury for enterprise-scale businesses and more of a necessity for all businesses. Every photo, image, logo, video, brochure, banner, presentation, and pamphlet you create and manage is valuable. These assets required money for purchase or time for production. While DAM can help decrease the cost surrounding these assets, cost-saving is only a small portion of what DAM can and should do.
At its core, DAM is a hub that connects its digital spokes into almost every facet of your business. It is responsible for the digital content that affects sales, marketing, human resources, customer relations, and more. The value generated through DAM can be felt in each of those business units. Determining which DAM system to implement is not an easy decision; there exist consultant groups devoted solely to helping companies make that choice. However, you should now understand the reasons why it is too important to postpone. 
Does your work require the interplay of several different specialized teams?
Do you handle different regional and global markets?
Is your company anticipating a global expansion?
Do you apply omni-channel strategies in your marketing campaigns?
Does your team need solutions to help take initiative and act more agilely in the areas of marketing communication, documentation and sales?
Did you answer "YES" to one or more of these questions? Then you need a Digital Asset Management system.