Simplify Your Flyers and Packaging Collaboration
Working with multiple stakeholders on many assets can become a daunting task. But imagine a world where you can leave complex online proofing and feedback processes behind. Enter the world of CELUM's content supply chain, where you can seamlessly engage with collaborators.
Effortless Creation Management
Managing the creation process for leaflets, flyers, packaging designs, and more, can quickly become overwhelming when collaborating with both internal and external stakeholders without the right software in place. 
Streamlined Stakeholder Feedback
Collecting feedback from a diverse group of stakeholders, including design, product, legal, and agencies, can be a complex and challenging task. Determining who should have access to what information further adds to the complexity.
Simplified File Type Handling
Dealing with a multitude of file types, including documents, images, videos, and more, can scatter your communication and expand your toolset, making it difficult to maintain control over your assets and projects.
ONE TOOL TO RULE THEM ALL​
CELUM's content approval functionality, featuring cutting-edge Kanban-based collaboration, provides you with everything you need to maintain complete control over your asset creation and approval projects. Keep a clear overview of your tasks and stay informed about project statuses and who is working on each task. CELUM offers everything you need to enhance and streamline your creation and approval workflows.
Harness the power of task descriptions, comments, and on-asset notes to synchronize with collaborators and eliminate redundant discussions. Break down work into bite-sized subtasks and effortlessly assign them to team members. With just a few clicks, transform subtasks into standalone tasks as needed.
Feedback at Your Fingertips
One-Click Feedback: With CELUM's stamps feature, provide immediate visual feedback by giving a thumbs-up or thumbs-down. Collaborators can swiftly review and comment on various versions or specific sections of a draft, making feedback a breeze.
Handle diverse asset types, such as documents, images, or videos, all within a unified platform. Say goodbye to the hassle of managing user access across multiple tools. Leverage CELUM's robust integrations with cutting-edge content creation software to simplify the creation and online-proofing processes.
Take Command of Access Control
Control access with precision and administer user permissions globally, based on projects, or even task-status levels. Utilise the visitor role feature to automatically safeguard internal data from external access while maintaining a centralised repository on a single project board.
With CELUM as our all-round service platform for digital data, we serve our stakeholders optimally far beyond the normal scope and always have the time-limited copyrights automatically in view.
Head of PR & Communication

The Radeberger Group streamlined the content supply chain across its impressive portfolio of far more than 40 brands with CELUM.
Team Lead Existing Customers Unit at CELUM
Our digital assets were scattered across multiple storage locations. With the introduction of CELUM, we were able to raise the management of these valuable resources to a central and global level.
Head of Global Digital Communication
The direct and cooperative partnership with CELUM has helped us to digitalize our processes even further. In doing so, we could greatly increase employee satisfaction and significantly improve our time-to-market.
Senior Consultant, Architecture Management
The platform for

content supply chain management
Managing flyer and packaging production is just a fraction of what you can do with CELUM.
Cover every business aspect of content with our unique platform.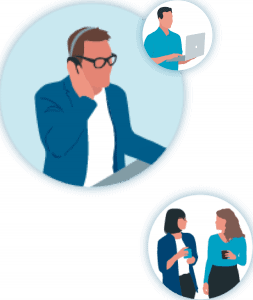 Join The Millions of users Worldwide Who Love CELUM