Effortlessly Manage Product Asset Data
Welcome to CELUM, where we've harnessed the power of Digital Asset Management to bring all your product asset data under one roof. With this centralised hub, you can effortlessly distribute your product assets and -data across the various channels, ensuring a flawless product experience for your audience.
The Significance of Product Asset Data
In the world of product assets, data is the keystone to effective management. Without a well-organised approach, your assets can quickly become overwhelming, elusive, and ultimately useless.
In today's fast-paced environment, an abundance of product assets is generated, involving numerous stakeholders. Finding the right assets quickly becomes a challenging task. Without information about version, language, file type, or format, files can't be identified easily, and the consequences can be costly in terms of time and resources.
Satisfy customers across channels
Inaccurate or incomplete product asset data cause internal inefficiencies, redundancy, and costly errors. Without the inclusion of contextual information on channels such as your website, you risk negatively impacting purchasing decisions and delivering subpar experiences to customers searching for critical product documentation.
At CELUM, we turn complexity into revenue opportunity. We enable you to effortlessly import data from other systems, efficiently manage and update product asset data across a multitude of files and eliminate the cumbersome manual addition of product attributes. 
CELUM's asset types empower you to create templates for your product asset data and seamlessly apply them to new or existing files. Global management of asset types eradicates the need for manual updates across numerous files.
Asset data inheritance allows you to construct intricate folder structures while ensuring that assets inherit attributes from their parent, streamlining your data management process. 
How DANFOSS engineers the future of product asset data management.
5 December 2023 @ 16:00 CEST
Designing the optimal folder structure is paramount. Join our webinar with Danfoss, one of our many satisfied customers, and learn how they've excelled in the realm of asset management.
Mia Rasmussen
Senior Product Owner at Danfoss
Designing the optimal product asset structure is paramount yet challenging. CELUM's experts provide the expertise gained from hundreds of successful customer projects to help you find the perfect setup that suits your needs.
CELUM offers a robust array of integrations with top-tier software solutions. Enjoy the convenience of seamless upstream integrations to retrieve product asset data from PIM systems. Furthermore, our downstream integrations seamlessly pass on assets and attributes to CRM and shop systems, ensuring impeccable product asset syndication.
CONNECT WITH THE TOOLS YOU LOVE
"With the NovaUI, CELUM has achieved a great success, especially in the area of usability. Acceptance among both editors and users is high."
Thanks to the integration of CELUM, a central content hub for the RM Group was established across company boundaries and our content supply chain was optimized.
"Thanks to CELUM, we could save time and money by optimizing the usage of assets across the content lifecycle. We have a clear overview and employees love how easy it is!"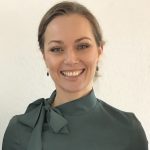 Senior Product Owner, DAM
With CELUM and SharePoint, we can easily manage the digital assets of our diverse, highly technical products without starting a digital fire.
Since we started using the CELUM media library, sales colleagues are happy to provide themselves with product content quickly and easily, which saves our marketing team a lot of time.
Marketing & Communication

By using CELUM, we were able to cut our production period from the photoshoot to the completed product brochure to one month, and production costs are a mere third of what they used to be.
We have been using CELUM DAM for a few years now to successfully present the dynamic world of sports to our stakeholders as a consistent brand experience.
The platform for

content supply chain management
Managing flyer and packaging production is just a fraction of what you can do with CELUM.
Cover every business aspect of content with our unique platform.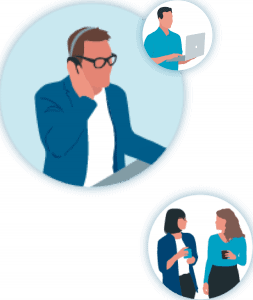 Join The Millions of users Worldwide Who Love CELUM