Effortless document delivery with CELUM
Bid farewell to content chaos and manual updates. Welcome to CELUM, the game-changer in effortless content distribution. Whether it's your online download center or diverse product pages, CELUM empowers you to seamlessly embed the perfect content where it matters most.
How CELUM Helps you to add documents to websites and shops
We need to manually maintain hundreds of links to PDFs on dozens of product pages.
Centralise the Asset distribution and use one piece of code to embed documents
Centralise your asset management and maintain your single source of truth, with CELUM's brand new portalisation capability. Create a download centre or easily embed documents on individual product pages. Always disseminate the newest document versions automatically, by simply embedding a single code snippet across every page, while CELUM will recognise the right documents to display for you.
We can only display a list of document titles with direct download links.
Use metadata in combination with artificial intelligence and provide document previews
Stop displaying internal file names to external audiences. Utilise metadata instead and let artificial intelligence help you. Have useful information automatically be published with the files and provide document previews to users. This way, you can effortlessly present document descriptions and tags to website visitors, enabling them to promptly locate and utilise the perfect asset.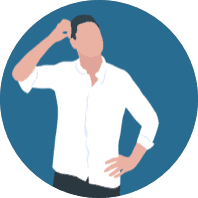 It's difficult to share different documents with different stakeholders.
Share documents in a download portal with different user permissions
Create a download portal and determine which documents are public and which documents need viewing permissions. Add a login mask and select which users and user groups can access which documents. Tailor the experience in terms of aesthetics, displayed metadata, and available filter criteria. As a result, you can furnish partners with more information than anonymous web visitors, all on the same page.
We don't know how assets are performing.
Unlock the insights behind your content
Ensure that you channel your resources towards the most efficient elements and provide precisely what your audience desires, with CELUM Insights. Quickly understand how users are engaging with your documents through visual analytics. Identify which documents are performing well to make data-driven decisions.
"With the NovaUI, CELUM has achieved a great success, especially in the area of usability. Acceptance among both editors and users is high."
Thanks to the integration of CELUM, a central content hub for the RM Group was established across company boundaries and our content supply chain was optimized.
"Thanks to CELUM, we could save time and money by optimizing the usage of assets across the content lifecycle. We have a clear overview and employees love how easy it is!"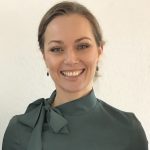 Senior Product Owner, DAM
With CELUM and SharePoint, we can easily manage the digital assets of our diverse, highly technical products without starting a digital fire.
Since we started using the CELUM media library, sales colleagues are happy to provide themselves with product content quickly and easily, which saves our marketing team a lot of time.
Marketing & Communication

By using CELUM, we were able to cut our production period from the photoshoot to the completed product brochure to one month, and production costs are a mere third of what they used to be.
We have been using CELUM DAM for a few years now to successfully present the dynamic world of sports to our stakeholders as a consistent brand experience.
The platform for

content supply chain management
Organising and embedding documents is just a fraction of what you can do with CELUM.
Cover every business aspect of content with our unique platform.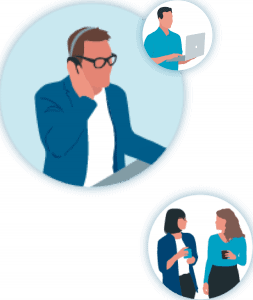 Join The Millions of users Worldwide Who Love CELUM