Great products deserve great presentation
The first content supply chain platform with the world's most powerful DAM. Create, manage and route marketing and product content.
High-end digital asset management for thousands of product images, videos, and docs.
Bring tasks, files and teams together in agile workrooms.
Easily build custom workflows and automate recurring tasks.
Collect feedback, add annotations and approve any file type.
Store, access and share files GDPR-compliant and safe with the CELUM sync app.
Access to over one hundred applications and extensions.
Cover the entire
content supply chain
With CELUM, marketing teams create, manage and route vast volumes of product content. Collaborate in shared project spaces, review and approve your creative work, transform files into assets by adding metadata, manage everything in a powerful content hub and route into any system or channel.
Connect with the Tools you love
Thanks to the integration of CELUM, a central content hub for the RM Group was established across company boundaries and our content supply chain was optimized.
"Thanks to CELUM, we could save time and money by optimizing the usage of assets across the content lifecycle. We have a clear overview and employees love how easy it is!"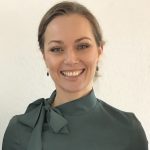 Senior Product Owner, DAM
With CELUM as our all-round service platform for digital data, we serve our stakeholders optimally far beyond the normal scope and always have the time-limited copyrights automatically in view.
Head of PR & Communication
With CELUM and SharePoint, we can easily manage the digital assets of our diverse, highly technical products without starting a digital fire.
With CELUM it's possible to uncover and access hidden content treasures for research, teaching as well as public enjoyment of our heritage.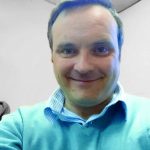 Head of Archives Services

The Radeberger Group streamlined the content supply chain across its impressive portfolio of far more than 40 brands with CELUM.
Team Lead Existing Customers Unit at CELUM
The easy, intuitive user interface and the open architecture of CELUM supports the international know-how transfer integral to our corporate network.
Project Manager Digital Communication Design
Best decision
in the market
"Enterprises that must support
advanced DAM use cases,
especially related to commerce integration, social media
distribution and collaboration,
should consider CELUM."
Market Guide Digital Asset Management