Perfect product experiences are built with perfect product content – at any point in the customer journey. Manage content end-to-end in one unified platform and fully utilize your marketing assets across all digital touchpoints.
High-end content hub for thousands of product images, videos and docs.
Bring tasks, files and teams together in flexible workrooms.
Build custom workflows and automate recurring tasks.
Collect feedback, add annotations and approve any file type.
Store, access and share files GDPR-compliant and safe.
Integrate with your tech stack and make content available in any application.
Cover the entire
content supply chain
With CELUM, marketing teams create, manage and route vast volumes of product content. Collaborate in shared project spaces, review and approve your creative work, transform files into assets by adding metadata, manage everything in a powerful content hub and route into any system or channel.
Connect with the Tools you love
CELUM is our web-based single source of truth, and with its APIs we were able to build realtime automated integrations into other Sartorius platforms like our website sartorius.com, our eShop and the PIM system.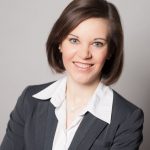 Product Owner eBusiness Platforms
Since we started using the CELUM media library, sales colleagues are happy to provide themselves with product content quickly and easily, which saves our marketing team a lot of time.
Marketing & Communication
The innovative management of our digital assets has proven to be a real source of added value within our company-wide cooperation. For many years we have found a reliable partner in CELUM.
Project Manager, Corporate Communications
Our digital assets were scattered across multiple storage locations. With the introduction of CELUM, we were able to raise the management of these valuable resources to a central and global level.
Head of Global Digital Communication
With CELUM DAM, our digital architecture has been expanded by an integral building block that has now become indispensable: it's increased the efficiency of our digital processes enormously.
Business Processes & Digital Media
The direct and cooperative partnership with CELUM has helped us to digitalize our processes even further. In doing so, we could greatly increase employee satisfaction and significantly improve our time-to-market.
Senior Consultant, Architecture Management

By using CELUM, we were able to cut our production period from the photoshoot to the completed product brochure to one month, and production costs are a mere third of what they used to be.
Best decision
in the market
"Enterprises that must support
advanced DAM use cases,
especially related to commerce integration, social media
distribution and collaboration,
should consider CELUM."
Market Guide Digital Asset Management